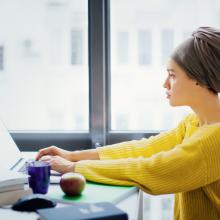 Each month, Cochrane's Editor in Chief Karla Soares-Weiser hosts an interactive webinar for Cochrane members and supporters. It is an opportunity to hear more about Cochrane's Editorial & Methods Department's (EMD) strategic plans and their implementation by senior editorial staff, as well as learn about work being done by Cochrane Groups from around the world. These webinars are recorded to share with those who are not able to attend.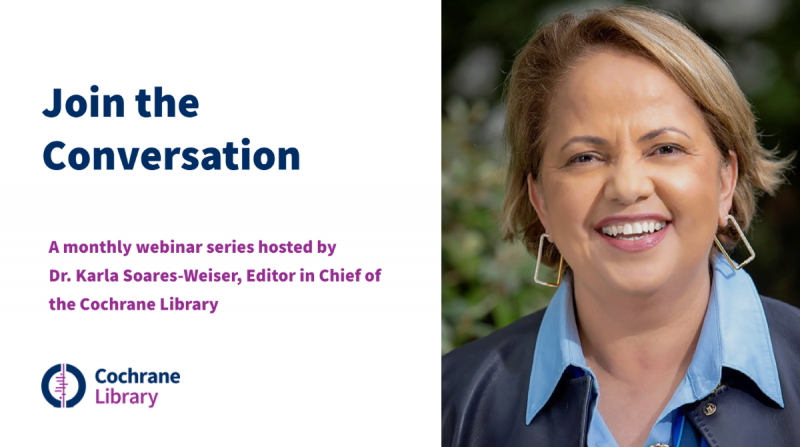 The September webinar featured discussion of the project to improve Cochrane Review Plain Language Summaries, the Managing Editor experience with review production, and Cochrane's COVID-19 Study Register. Recordings are available below.
Cochrane Review Plain Language Summaries and Abstracts
Toby Lasserson, Deputy Editor in Chief, Cochrane Library
Managing Editor Experiences with Review Production: Support provided to author teams in review development and the editorial process
Emma Dennett, Managing Editor, Airways Group
Jordi Pardo Pardo, Co-Managing Editor, Musculoskeletal Group
Cochrane COVID-19 Study Register and the future of review production
Robin Featherstone, Information Specialist, Cochrane Central Executive
Learn about prior and upcoming webinars in the Join the Conversation series.
September 10, 2020