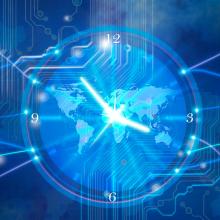 Open for submissions until 31 December 2017
Call for submissions
Cochrane is piloting a Fast-Track Service. This is a 'journal-like' process whereby high-quality, MECIR-compliant reviews that require no major revision, can be submitted directly into an accelerated editorial process. We aim for a turnaround of three months from submission to publication.
Eligibility requirements
This call is open to experienced Cochrane authors who wish to submit a Cochrane Review in 2017. The threshold for acceptance will be high, and we expect submitted manuscripts to be of publishable standard and to meet the specified criteria, found in the Information for Authors and Fast-Track Service webpage. Consequently, authors can expect a higher rejection rate than with the non-Fast-Track submission process. For more information about the threshold for rejection please see Appendix 3 of the proposal.
Submitted reviews should be accompanied by a research protocol, which may be - but does not need to be - a published Cochrane protocol. The protocol must be pre-registered in PROSPERO as a minimum requirement.
Applications
Author teams who wish to apply for the Fast-Track service can submit a short expression of interest using this online form. We will respond within 14 days. Agreement from the relevant review group will be sought before a review can enter the pilot.
Timeline
The pilot is open and will be accepting applications until 31 December 2017.
November 14, 2017