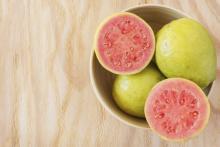 Cochrane Iberoamérica has been working on a blogshots translation project with a Spanish evidence-based nutrition network. The partnership came about after a chance encounter at a Cochrane virtual meeting for translators! Here, Eduard Baladia, a dietician and member of RED-NuBE, and Andrea Cervera, translation manager at Cochrane Iberoamérica, talk more about how their collaboration has developed and some exciting future plans.
"One's youth is not measured by age, but by the curiosity one stores up." (Salvador Pániker Alemany).
How did it happen? With Cochrane, anything is possible…
On March 11th, 2016 a dietician snuck into a Cochrane translator's meeting. The reason behind this could be attributed to the curious nature of the dietician profession in Spain. It just happened. And once again Cochrane's amazing ability to actively listen and make the most of collaborative projects made it possible. Instead of kicking the intruder out of the meeting, Andrea Cervera (Translator and Communications Manager at Cochrane Iberoamérica) said: "Email me with your proposal." On March 14th, Eduard Baladia, dietician of the Academia Española de Nutrición y Dietética (Spanish Academy of Nutrition and Dietetics) demonstrated the interest of all dieticians in helping to translate and disseminate nutrition blogshots of Cochrane UK into Spanish.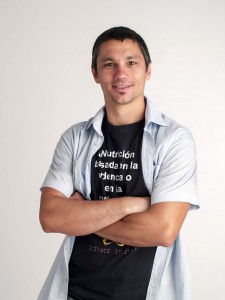 For those who still do not know what a blogshot is, Sarah Chapman from Cochrane UK explains it wonderfully here. On March 18th we received an affirmative answer approved by Xavier Bonfill, director of Cochrane Iberoamérica. This is how our good relationship began.
How did we do it?
The collaboration was established through Red de Nutrición Basada en la Evidencia (RED-NuBE [Evidence-based Nutrition Network]), a co-operative network established by the Academia Española de Nutrición y Dietética with a focus on Iberoamérica which intends to unite all efforts in secondary research (evidence-based guidelines and meta-analysis development) in the field of human nutrition and dietetics. The network has quite a few followers on social media, especially its Twitter and Facebook accounts, so the calls for blogshot translation were very much welcomed, and people did work on it. Each translation would then be posted on the blogshot webpage of Cochrane Iberoamerica – nutrition section, shared on social media and posted on the blog of RED-NuBE —where each blogshot is linked to its author (very important for engagement). On October 24th, 2016, we decided to go one step further to be more proactive by developing nutrition blogshots for Cochane Iberoamérica ourselves. On November 21st, after considering some of the drafts developed by Red-NuBE, the initiative received the green light. However, the intricacies of the collaboration were not fully established until March, and it was on April 20th, 2017 that the project was truly launched with this blog post explaining how to collaborate.
The key was that the steps to develop a Cochrane blogshot had to be as simple and self-managed as possible:
And what have we achieved with all this?
We have accomplished an increase of shared nutrition blogshots in Spanish. Currently, out of the 23 blogshots posted by Cochrane Iberoamérica – nutrition section, 10 have been created (they include the Red-NuBE logo) and members of Red-NuBE have translated 8. Members of Red-NuBE are responsible for 18 of the 23 nutrition blogshots (78%).
We have achieved a greater impact of blogshots. Since August 2017, tweets with blogshots developed and shared by Red-NuBE resulted in around 30% more impact than standard translated blogshots.
We achieve new ideas, projects and opportunities.
And now, our goals
Future goals of the collaboration between Cochrane and Red-NuBE
1. (2018) – Strengthen the development of nutrition blogshots by creating around 50-70 new blogshots from the Cochrane reviews published every year (average).  
2.  (2018-2019) – We want blogshots to be the beginning of a deeper evidence‑generating work. On October 23rd, 2017, we suggested to Cochrane Iberoamérica that Red-NuBE could apply the GRADE method to nutrition systematic reviews to obtain evidence-based recommendation of interest to dietician of the Academia Española de Nutrición y Dietética and the Practice‑based Evidence in Nutrition (PEN; international) —a project in which we are partners too.
We can only end with acknowledgements:
Thanks to the Cochrane Iberoamérica team for all the support and opportunities they have provided us! Thanks to Cochrane and Cochrane UK for making it possible by echoing and keeping rowing! Thanks to the Academia Española de Nutrición y Dietética for creating and funding the Red-NuBE project, to Rodrigo Martínez-Rodríguez for his unconditional friendship and support and to the excellent Red-NuBE team. And, above all, thanks to the members of Red-NuBE who selflessly dedicate their free time (see the blog) to work within the network; nothing would exist without them! 
Eduard Baladia and Andrea Cervera
January 18, 2018