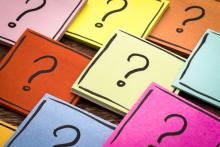 The Cochrane Help and Support Centre is an online portal that allows you to search for answers to common queries about Cochrane's work.
If you don't find what you are looking for, you can open a support ticket to be dealt with by the different support teams, including Cochrane Support (for all general queries), ME Support (for Managing Editors), CIS Support (for Information Specialists) and the RevMan Web development team. Or you can email support@Cochrane.org directly. You are welcome to submit a query in any language. We are able to  respond to you in English, French, Spanish and Portuguese.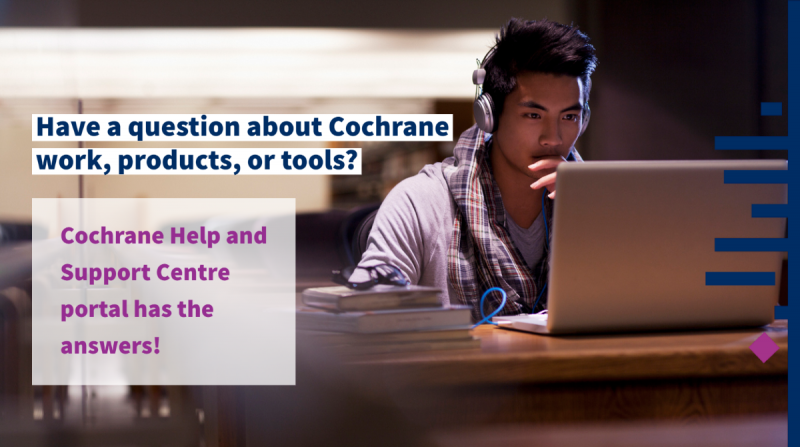 Our Community says...



A Q1-2 2021 update from Community Support:
1215 queries responded to per month
This is up from 887 per month in Q1-2 2020
30% of tickets come from core Cochrane Group staff, such as Managing Editors.
This is currently increasing month-by-month as CRGs begin to use Editorial Manager.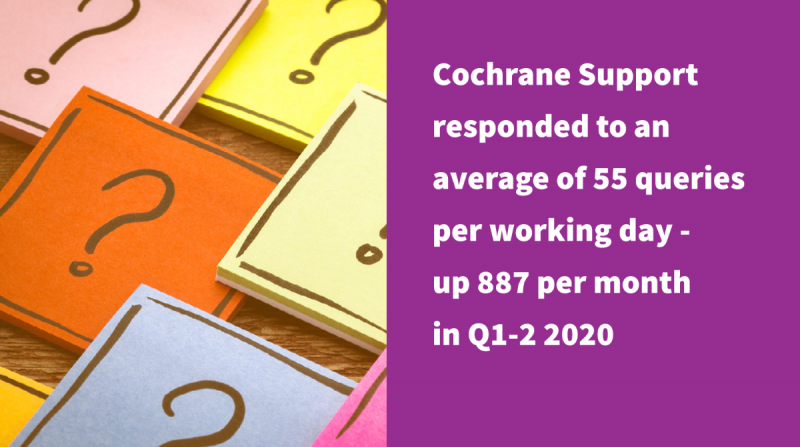 Please let us know if you have any suggestions for articles to be included in the Knowledge Base, or if you have any other feedback on the service by emailing us at support@cochrane.org
July 15, 2021