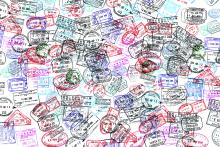 The British Council's Newton Fund is inviting proposals for Researcher Links Travel Grants for travel between the UK and Colombia, Egypt, Indonesia, or Turkey.
Researcher Links Travel Grants provide financial support for early-career researchers to undertake an international research placement to strengthen links for future collaboration, build research capacity in developing economies, and enhance the researcher's career opportunities.
Researchers that reside in the UK can apply for funding to visit a university or research institution in Colombia, Egypt, Indonesia, or Turkey.  Those residing in Colombia, Egypt, Indonesia, or Turkey can apply for funding to come to the UK. 
All Newton Researcher Links Travel Grants have the following three overarching objectives:
Support international development-relevant research – Travel Grants are intended to support research areas relevant to the economic development and social welfare of partner countries.
Contribute to capacity building of early career researchers – The proposal should include a description of the capacity building potential of the project (both for the individual applicant, and other potential beneficiaries), and the longer term impact that the project could achieve.
Establish new research links or develop existing links – Travel Grants are intended to either support new links, or to develop existing links with the potential for longer term sustainability. Applications to return to the research group where the applicant carried out their PhD research or have previously taught will only be considered if they clearly demonstrate the latter.
For additional detail on the call and to apply, please see http://www.britishcouncil.org/education/science/researcher-links
Deadline for receipt of applications: 27 June 2016
15 May 2016