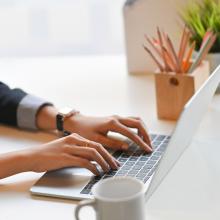 The Cochrane Pain, Palliative and Supportive Care (PaPaS) Review Group was awarded a Cochrane Network Innovation Fund to produce expert guidance on how to manage pain as an outcome in systematic reviews of postoperative care. Co-ordinating Editor Dr Neil O'Connell and Managing Editor Anna Erskine from the PaPaS Group are pleased to present the results of this project – a set of resources to help drive improvement in the standard of systematic reviews in this field, and also a useful guide for those seeking to use systematic reviews to guide clinical decisions.
Background and introduction
We probably all think about the potential for pain when we think about surgery. Pain is a common primary or secondary outcome in systematic reviews of perioperative anaesthesia and postoperative care. How methods are applied and outcomes are managed varies substantially across published reviews and this can present a number of challenges when trying to interpret their findings. Indeed, while it can appear to be simple, managing pain as an outcome presents us with a number of interesting challenges.
In Cochrane PaPaS, we are in the business of synthesizing evidence from clinical trials (and other well conducted studies) for the treatment and management of pain. In this process we have to make numerous decisions about the place of pain and analgesia in both the trials and the reviews.
Variability, inconsistency, and errors in pain reporting have been identified by Cochrane UK, by the Musculoskeletal, Oral, Skin and Sensory (MOSS) Network, and by other stakeholders. It is an area for which harmonisation and standards will help improve communication, impact, and therefore the reputation of the Library. We viewed this project as an opportunity to share good practice and expertise.

To develop tools/ guidance to support review authors dealing with acute postoperative pain in systematic reviews (in particular Cochrane Reviews).
What we did
We established an expert group of editors and authors, and consulted with the MOSS Network and the Cochrane Anaesthesia Review Group. We reviewed the evidence to support best practice, elucidated examples, and provide some recommendations and considerations. Discussion is presented on areas of uncertainty where further research is needed, how to incorporate this practice into systematic reviews, and on transferable learnings to systematic review practice in general.
The resources
All resources are freely available on the Cochrane PaPaS website: https://papas.cochrane.org/resources/acute-pain-outcomes.


From our meetings and discussions we identified the key themes of:
trial accuracy and reliability;
participants pain status and severity;
measurement issues and important outcomes for pain;
relevant associated outcomes of interest;
analysis issues.
From these we developed a checklist of critical items that authors of reviews in this field should consider when designing and conducting their review. The checklist also serves as a guide to optimal methods for people who are trying to make sense of a systematic review that has postoperative pain as an important outcome.


The checklist is accompanied by sets of slides and reference lists for the following topic areas:
some background to postoperative pain and its importance;
measurement of pain emphasising the importance of patient reporting;
outcomes in pain trials emphasising patient-reported outcomes of value to people with pain;
fundamental considerations in acute pain studies;
issues of interpretation of evidence around small studies, and small numbers of small studies in postoperative pain;
an examination of dealing with publication bias used in acute pain studies;
a worked example of possible sensitivity analyses that can be used in reviews of postoperative pain.
Benefit and impact
We hope the resources will reduce variability and inconsistency across Cochrane Reviews in the Library, and provide the community with the opportunity to improve their understanding of clinical trials investigating acute postoperative pain.
Beyond supporting Cochrane authors, we also hope these resources will be useful and used by Cochrane editors, authors of non-Cochrane Reviews, and anyone using Cochrane Reviews of interventions for acute postoperative pain to make informed decisions about healthcare in this area.
We welcome any feedback or comments on these resources at any time, so please do contact the team directly if you have any suggestions or would like to discuss any aspect of the resources.
Acknowledgements
Thank you to the Cochrane Network Innovation Fund for investing in this project.
Thank you to Mohammed A. Abusayed (University Hospitals of Derby and Burton, UK) for auditing reviews of interventions for pain in the Cochrane Library in 2016.
Thank you to all the project team members, advisers, and MOSS key contacts.
September 20, 2021