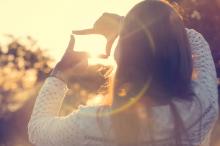 The Cochrane Council, the representative body for Cochrane Group staff and authors, recently submitted a report to the Governing Board on issues arising from the termination of Professor Peter Gøtzsche's membership of Cochrane.
You can read this report, here, and the Board's response, here.
Following on from this correspondence, the Board Co-Chairs, Marguerite Koster and Martin Burton; and the Council Co-Chairs, Miranda Langendam and Fergus Macbeth, are pleased to make the following statement about priorities for Cochrane over the next few months:
Joint Message from the four Co-Chairs 11 December 2018
As the four Co-Chairs, of the Council and of the Governing Board, we have worked together to identify three pieces of work that we believe should be a priority in the next few weeks and months. We took into consideration the input we have received from a wide range of Cochrane members and Groups. These pieces of work have been considered and agreed by the members of the Council and the Board and the work will begin immediately, supported by members of the Central Executive Team.
Encouraging wider participation. The Council will work to develop an online forum in which members can debate and discuss any Cochrane-related issues of interest or relevance to them. This specific activity will be undertaken in the context of a broader piece of work, extending over a longer time period, to encourage wider participation by Cochrane members.
Cochrane is a diverse community and we know that not all members will want to use an online discussion forum. Consequently, we believe it is important for the Council to investigate the need for, and suitability of, other strategies to promote member engagement and participation.
"Code of Conduct" for Members of Cochrane. The Council will develop a "Code of Conduct" for consideration by the Board. It will clearly define the types of behaviour which are and are not acceptable within the organization. In particular, the code will deal with bullying, harassment, intimidation, retaliation and discrimination.
The Board has encouraged the Council to take into account the existing "Code of Conduct for Trustees". We know there are well-established definitions of various types of behaviour; we hope these will be used, and that the Code will give examples of them. We all believe that it would also be helpful to consider the "codes of conduct" already adopted by the various organizations which employ us, as well as examples from charities that have volunteer members.
Procedures for dealing with alleged breaches of the Code of Conduct. For some time, the Board has had a Complaints Procedure Working Group. This group developed a draft Complaints Policy and set of procedures, which was reviewed and revised based on input from the Council. We have now agreed that a group of Council members will join a Joint Board-Council Working Group to determine the processes to be followed when an individual is alleged to have breached the Code of Conduct for Members of Cochrane.
Specific attention will be paid to fairness, equity, and the balance between an individual's rights to privacy and the need for transparency.
The Board wants to be able to approve, as soon as possible, a comprehensive procedure or set of procedures that will cover not only complaints about the behaviour of individual members (as discussed above) but will also cover complaints about decisions and actions that people take in their Cochrane roles. We already have procedures in place that cover employees and some that cover decisions made by the Editor-in-Chief.
We are grateful to have received the wide variety of views, concerns and suggestions of Cochrane members in recent weeks and months. We look forward to working collaboratively to advance Cochrane's principles, in particular those of openness, transparency, respect and support for one another.
11 December 2018