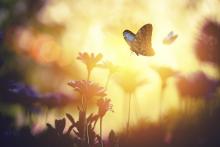 Cochrane's Project Transform team was recently awarded a Partnership Project grant (2016-2018) of AU$930,416 from the Australian National Health and Medical Research Council.
"This three-year grant is very welcome," says project lead Julian Elliott. "This funding will help us find the best way to bring together automation, crowdsourcing and Cochrane's global network of contributors to transform the way evidence is produced. We'll expand our current research and evaluation activities, particularly across our automation and crowdsourcing initiatives, and set up demonstration projects with the Australian guideline development community. Ultimately the grant will help us move more rapidly towards effective and efficient evidence and guideline production."
Questions about Project Transform can be directed to transform@cochrane.org
Support for Project Transform was provided by Cochrane and the National Health and Medical Research Council of Australia (APP1114605). The contents of the published material are solely the responsibility of the Administering Institution, a Participating Institution or individual authors and do not reflect the views of the NHMRC.
11 March 2016