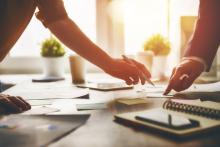 At its recent meeting in London, at the end of January 2019, the Governing Board (Cochrane's 'Trustees') voted unanimously to re-appoint Rae Lamb and Catherine Marshall as Trustees.
Elected and Appointed Board Members:
Members of the Board are a mix of elected members (who must be Cochrane Members) and appointed members who aim to bring an external perspective to the Board. Appointed members can be anyone with the relevant skills and experience and will normally not be Cochrane Members.
Re-appointment of Rae and Catherine:
As a result of proceedings during the closed session of the Board on 13th September 2018, four Board Members chose to resign; they were all elected members. This situation required immediate changes to the composition of the Board to maintain the required balance between elected and appointed members specified in Cochrane's Articles of Association – there need to be more elected than appointed members. As a result, Rae and Catherine volunteered to step down from the Board.
In December 2018, following an election, four new members were elected to the Board from Cochrane's membership: Xavier Bonfil, Sally Green, Karsten Juhl Jørgensen and Jordi Pardo Pardo. This gave the Board the opportunity to appoint members again, whose skills and experience bring diversity and different perspectives needed for effective governance in such a large, global organization as Cochrane.
In January 2019, the Board members discussed the skills it now needs and voted unanimously to re-appoint Rae and Catherine for a new three-year term on that basis. They are also seeking to appoint a new member from a low- or middle-income country, and/ or from a geographical region that is different from that of the current Trustees. The appointment process for that position is now open.
Rae Lamb: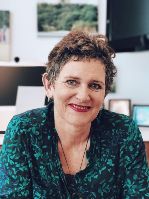 Rae was appointed the Cochrane Board in 2017. She has been a member of the Board's Governance Committee and has led much of the work on a new dispute resolution procedure, which will be completed soon.
Rae recently relinquished her post as the Aged Care & Aged Care Complaints Commissioner, Australia, a national agency with 157 FTE public service staff around Australia with an annual operating budget of more than AUS $18m. She has more than 13 years' experience exercising statutory decision-making powers in both the New Zealand and Australian aged care and health and disability sectors and is a recognised leader in the development and implementation of effective complaints policies and adjudication processes. She is also a recognised media expert, with more than 27 years' frontline media experience and winning recognition and awards for her work during that time. She helped organize and moderate two plenary panel sessions at the 2018 Cochrane Colloquium in Edinburgh.
Catherine Marshall: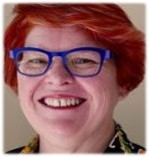 Catherine was one of the first two appointed members of the Cochrane Governing Board in 2016. She was also a member of the Governance Committee, and Finance Audit and Investment Committee, and was elected as Treasurer in September 2018.
Catherine is currently an Independent Guideline Adviser and Health Sector consultant based in New Zealand. She was the inaugural Chief Executive of the New Zealand Guidelines Group, where one of her key responsibilities was the management and oversight of the organization's finances. She was Vice-Chair of the Guidelines International Network (G-I-N) Founding Committee and Vice-Chair of the G-I-N Board of Trustees. Catherine has provided consultancy advice and training on guideline implementation in New Zealand (NZ), Australia, Malaysia, Brazil, Singapore, and Canada, as well as for G-I-N and Cochrane. She is also a member of the NZ Stronger Consumer Voices Alliance. She helped organize and participate in the consumer programs for the 2018 Cochrane Colloquium in Edinburgh.
The Board is delighted to welcome back Rae and Catherine.
Questions and comments to the Board are invited at governingboardsecretary@cochrane.org
February 13, 2019