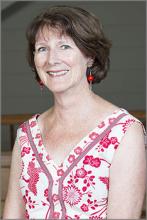 It is with great sadness that we share the news that our friend and colleague Gail Higgins recently passed away. Gail was the Senior Information Specialist for the Cochrane Kidney and Transplant Group in Sydney, Australia.
Gail was an active member of Cochrane, and she shared her knowledge and quick wit with many of us. Prior to joining the Kidney and Transplant Group, Gail worked with the Haematological Malignancies Group as it was then known in Germany, and the Cochrane Cancer Network, an initiative that was managed in the UK. In 2007 Gail was seconded to the World Health Organisation in Geneva to work on their clinical trials registry platform. Gail's passion for Cochrane and for the Community she was part of came through during her time representing Information Specialists on the Cochrane Steering Group and as a member of the Information Specialists Executive.
Gail will always be remembered dearly as a caring colleague, and for her continued commitment and contribution to Cochrane over many years.
Our heartfelt condolences to her family, friends, and colleagues.
Please use this online tribute to share your memories and pictures of Gail Higgins and your condolence messages for her family. https://kudoboard.com/boards/4ejvU7j6 We will share this board with her family at the end of July.


Karla Soares-Weiser
Editor-in-Chief

Toby Lasserson
Deputy Editor-in-Chief
11 July 2022