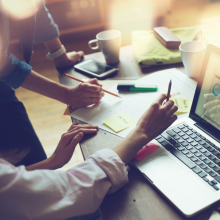 Earlier this year we announced the launch of the Cochrane Methods Network, which brings together researchers, methodologists and others with an interest in methodology for evidence synthesis.
The Methods Network now brings you a bimonthly newsletter which will share news of methods-related events, developments and opportunities across Cochrane's every-growing and unrivalled methods community. Each newsletter contains:
Top methods-related highlights from across Cochrane
Upcoming events or opportunities for you to get involved
New resources from Cochrane, such as online learning modules, developments to Cochrane Handbooks and other training materials
Chance to get to know those who lead Cochrane Methods Groups
See our first ever newsletter from August 2021 here.
Stay connected with Cochrane Methods Network by setting up your Cochrane account and signing up for the Cochrane Methods Network newsletter directly to your inbox (via the Communications tab)! You can also join the Cochrane Methods Network by completing this webform.
August 19, 2021