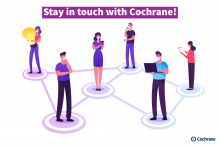 There's a lot going on at Cochrane, and we have made some updates to our communications channels. Make sure you're subscribed to stay on top of all we have going on!

The Communications tab of your Cochrane Account is the place to go to check that your email address is up to date and that you're opted in to communications from Cochrane.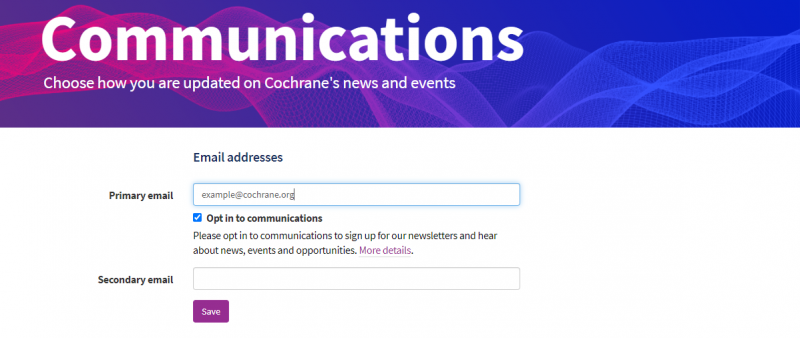 You can also make sure you're subscribed to all the newsletters and digests relevant to you on this page. 
If you are a Cochrane Member, or work with us, you can see if you are automatically subscribed to important Staff or Member updates. You cannot unsubscribe from these. We will only send you essential information related to your role in Cochrane.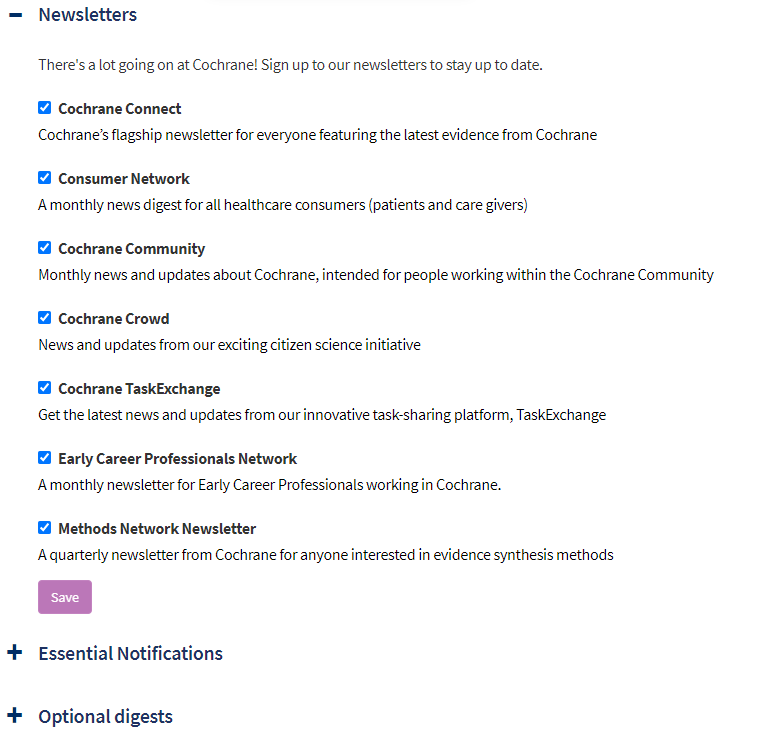 We use Slack as our core community chat platform; learn more about using Community Slack here.
Finally, we use the mailing platform SugarMarket for newsletters, digests, informational email updates and announcements, like communications about our Annual Governance Meetings, information about Cochrane's Strategic plans, and our Editor in Chief and CEO updates. Please ensure you've added no-reply@cochrane.org to your Safe Senders list, to ensure these messages make it to your inbox. If you would like to request a mailing be sent out to the Cochrane Community, please use this form.
If you have any questions about Communications at Cochrane, please write to support@cochrane.org.
2 September 2021