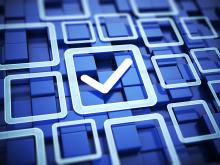 A round-up of active surveys submitted by Cochrane contributors, colleagues, and partners seeking input from the Cochrane Community - updated through the month.
Title: Prevalence of gift and ghost authors in Cochrane reviews
General information: A previous survey from 2002 investigated the prevalence of honorary and ghost
authors in Cochrane reviews. They reported that 39% of the reviews had honorary authors and that 9% of the reviews had ghost authors. This study investigates whether this has improved.
Who is running the survey: Several researchers from the University of Copenhagen and the Cochrane Colorectal Cancer group. 
Who should take the survey: First authors of Cochrane reviews published between October 14th 2016 and December 31st 2018.
Closing date: 23 May 2019
Link: Authors will be emailed directly.
Title: Cochrane Complementary Medicine priority setting feedback
General information: Cochrane Complementary Medicine's funder has identified mind-body interventions for chronic pain as a priority concern. They are working to identify the most important questions in this area, so that they can ensure that up-to-date systematic reviews on those questions are carried out and disseminated.
Who is running the survey: Cochrane Complementary Medicine Field
Who should take the survey:  Anybody who has an interest in the area of chronic pain and its treatment. That would include anyone who is in or has had chronic pain, anyone who has been a supporter or caretaker for someone with chronic pain, anyone who has been a clinician seeing patients with chronic pain, anyone who has been a researcher on the topic of chronic pain, and anyone who has been involved in setting policy for treatment of chronic pain.
Closing date: 1 June 2019
Link:  More information about the survey, plain language summary about survey,  complete the survey
Title: Cochrane Interactive Learning evaluation survey
General Information: Cochrane is evaluating its  online learning course on conducting a systematic review: Cochrane Interactive Learning. The survey is open to ALL who are interested in learning about undertaking systematic reviews, whether you have used the resources yourself or not. As a thank you for completing the survey, we are offering entry to a free prize draw of a £50 and 5 x £25  Amazon vouchers to respondents.
Who us running the survey: The survey is being run by Cochrane's Membership, Learning and Support Services.
Closing date: Friday 7 June
Link: https://www.surveymonkey.co.uk/r/LFBBBWH https://www.surveymonkey.co.uk/r/LFBBBWH
Title: The Heart Surgery Priority Setting Partnership
General information: Cast your vote in this second survey for this priority setting exercise that brings patients, carers and clinicians together to find the top research priorities for heart surgery.
Who is running the survey: Cochrane Heart and partners
Who should take the survey:  Anybody who has an interest in the area of adult heart survey - patients, carers, and health professionals
Closing date: 10 June 2019
Link:  More information about the survey,  complete the survey
If you would like to add your survey, please review our survey and consultations policy and provide the following information to mumoquit@cochrane.org
Title:
General information: 1-2 sentences explaining what the survey is about
Who is running the survey:
Who should take the survey: e.g. guideline developers, researchers, users, Cochrane authors
Closing date:
Links:
May 8, 2019