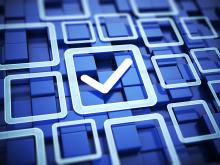 A round-up of active surveys submitted by Cochrane contributors, colleagues, and partners seeking input from the Cochrane Community - updated through the month.
Title: What type of COVID-19 evidence is most useful to you?
General information: This survey is to help Cochrane understand what type and format of COVID-19 evidence is needed most by the people who use our evidence. The results will influence what we produce in future.
Who is running the survey: Cochrane Knowledge Translation Department
Who should take the survey: Anyone! Consumers and the General public, healthcare practitioners, policymakers and healthcare managers and researchers.
Closing date: 21st September
Links: English https://www.surveymonkey.com/r/XSRW9W3 Spanish https://www.surveymonkey.com/r/DPQT8RR
Title: Use of LILACS in Systematic reviews
General information: The objective of this survey is to collect information that would allow us to understand the perspective and knowledge of Cochrane researchers on the use of LILACS in the development of Cochrane systematic reviews.
Who is executing the survey: Camila Escobar Liquitay (Cochrane CIS Exec- Cochrane Argentina) and Juan Víctor Ariel Franco (Cochrane Argentina)
Who should conduct the survey: Information Specialist / Assistant Information Specialist / Medical Librarian, systematic review author, Cochrane Review Group Editor.
Closing date: 31 August, 2020
Links: https://docs.google.com/forms/d/e/1FAIpQLSf9L16_v5efWamu8SYOTXA0tgP5TKQeyRZQ-ANWAgeyuVflGw/viewform
Title: Cochrane group survey: share your learning and help us review Cochrane's COVID-19 response so far
General information: Cochrane groups have been affected by the pandemic in different ways, many of you have conducted and contributed to a variety of COVID-19 response activities, and your work has been critical to our organizational response. We want to document and learn from your experiences so far to inform the next steps in our COVID-19 response including communication, engagement and support across Cochrane.
Who is running the survey: Cochrane Central Executive Team
Who should take the survey: Staff of Cochrane Review Groups and Satellites, Geographic Groups, Fields and Methods Groups
Closing date: 21 August 2020
Links: Complete the survey here: https://www.surveymonkey.co.uk/r/6XVNRLF Read more about our review of Cochrane's COVID-19 response so far: https://community.cochrane.org/news/reviewing-cochranes-response-covid-19-pandemic-so-far
Title: Cochrane's next strategy: Your views
General information: Over the past few months, the Governing Board and Senior Management Team have been developing a new strategic framework, which will be relevant until at least 2025. Its role is to guide the work of the whole Cochrane community over this next period. If we can align our collective efforts behind a common Mission and a sharp and insightful set of Goals and Objectives, this will enable us to work effectively together and maximize our impact. 
We're sharing the strategic framework in draft form for consultation. As a collaborative membership organization, it is critical that this strategy is sensitive to the experiences, insights and ambitions of Cochrane's members and key stakeholders.
We'll also be asking you some questions about your experience of Strategy to 2020 to start the process of evaluation, which will be completed next year, and to inform any changes to the new strategy.
Who is running the survey: Governance & Strategy Team, Cochrane Central Executive
Who should take the survey: All Cochrane members and supporters
Closing date: 2 October 2020
Links: Complete the survey here: https://www.surveymonkey.de/r/cochranestrategicframework Read more about the draft of our next strategy here: https://community.cochrane.org/organizational-info/resources/our-next-strategy
If you would like to add your survey, please review our survey and consultations policy and provide the following information to mumoquit@cochrane.org
Title:
General information: 1-2 sentences explaining what the survey is about
Who is running the survey:
Who should take the survey: e.g. guideline developers, researchers, users, Cochrane authors
Closing date:
Links:
September 1, 2020