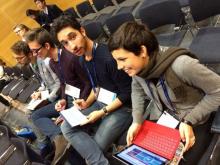 Alain Amstutz, Elina Christes, Jérémy Glasner, Alen Hascic, and  Patrick Schmitt attended the last  Cochrane Colloquium. They shared information about Cochrane and their experience in the National Journal of Swiss Medical Students recently. This journal is distributed in all six medical faculties of Switzerland at the beginning of the semester. Below is an excerpt of their report.
Cochrane's 23rd Colloquium took place at the beginning of October 2015 in Vienna, Austria with the theme 'Filtering the Information Overload for Better Decisions'. During five days filled with conferences, workshops, and poster fairs, the problem described in the theme was discussed and processed, looking for solutions and approaches how to tackle this important difficulty.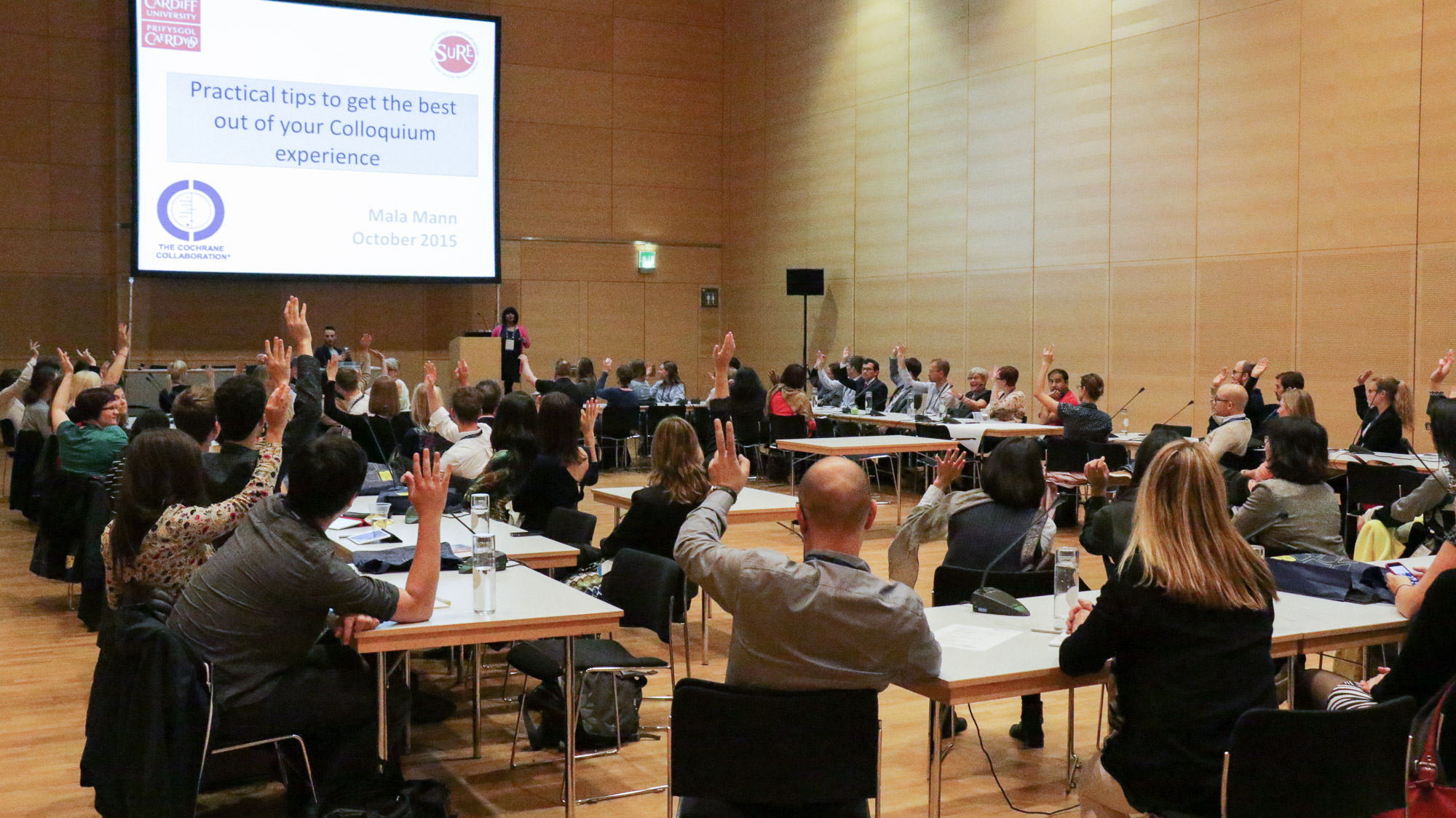 Alen Hascic, recalling his experience, said, "At the Colloquium one could feel that one is part of something big. Not only because there were over 1,300 participants from all over the world, but mostly because every individual wanted to add their part to aid numerous decisions based on scientific research, that will be taken daily by medical personnel."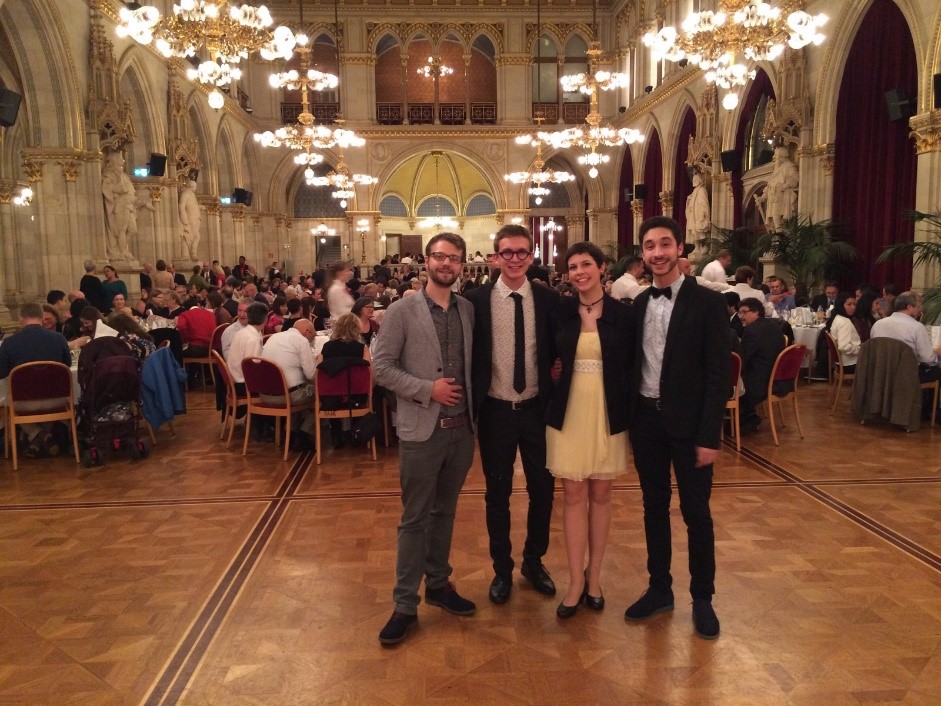 UAEM @ Cochrane Colloquium
Universities Allied for Essential Medicines (UAEM) is a Swiss Medical Students' Association (SMSA) associated project and had a unique role throughout the Cochrane Colloquium. Beginning at the European Conference of UAEM 2014 in Basel, there has been a growing collaboration between the two organizations. Cochrane strongly supports and works in the field of Access to Data, since only complete publication of all results can truly produce an adequate meta-analysis (see publication bias). Cochrane joined forces with UAEM, which also fights for Access to Medicine and greater transparency in the industry, especially concerning the prices of pharmaceuticals. Cochrane supported UAEM's organization of a panel discussion and workshop as part of the Colloquium agenda. The discussion evaluated the problems we currently face in the development of pharmaceuticals, presented solutions to these problems, and underlined the responsibilities of universities and researchers with regard to these issues. The expert side of the discussion included famous names such as Katy Athersuch (MSF Access Campaign), Tim Hubbard (Human Genome Project), and Ellen 't Hoen (health activist)m while UAEM was represented by Thomas Deimel from UAEM Vienna. A recording of the discussion is available on UAEM Switzerland's Facebook page.
"For me it was beautiful to see how open and interested the researches, panellists, and Cochraners were towards us students and how they took our projects seriously. The conference has surely solidified my knowledge and understanding of evidence-based medicine, and has inspired a new interest in systematic reviews," said Elina Christes, a Swiss medical student.
Additionally, the UAEM project Report Card was presented at a workshop, along with an open discussion for further input and suggestions. The Report Card is a document designed to enable universities to measure their efforts and contributions toward improved global health. More information is available at www.globalhealthgrades.org. Hascic  concluded, "Both UAEM events were well attended and enjoyed by participants. We hope that we can count on the support of the Cochrane researches and are looking forward to the possibilities that these relationships could present to us!"
Registration for the 24th Cochrane Colloquium is open – with reduced fees for full-time students! It will take place in Seoul Korea, 23-27 October.
12 April 2016