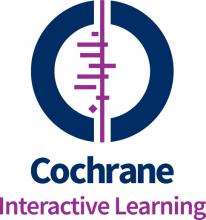 Cochrane is pleased to announce that a major update of Cochrane Interactive Learning course has been completed.
The course consists of 11 self-directed online learning modules on how to conduct a systematic review of interventions. It has gone through several minor updates since its launch in 2017, but this year we've completed a major update to ensure it is fully aligned with the methods set out in the latest version (6.3, 2022) of the Cochrane Handbook for Systematic Reviews of Interventions. We have also made adjustments in the design of modules to improve the learners' experience.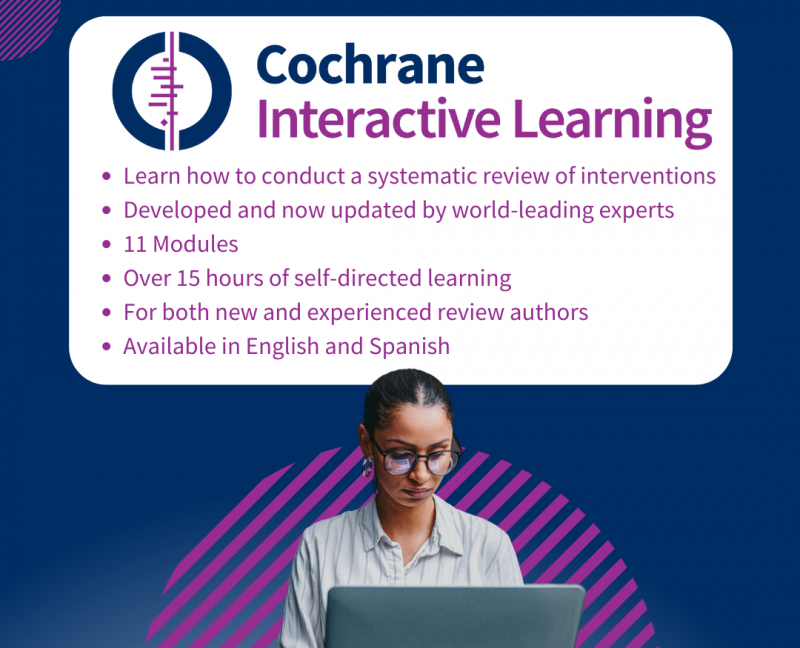 In this process, we reviewed the user feedback collected over the last couple of years and worked closely with the experts from the Cochrane Methods Groups. The following is a summary of changes to the course:
Across the modules, we made numerous edits to ensure the content is methodologically up to date. For example:

in Module 2: Writing the review protocol, we've provided a protocol template for intervention reviews, now available as a practice review in RevMan Web;
Module 3: Searching for studies have been thoroughly reworked to emphasise the essential role of Information Specialists in conducting systematic reviews;
in Module 4: Selecting studies and collecting data we've updated the PRISMA flow diagram;
in Module 5: Introduction to risk of bias we've referred to the new versions of RoB 2 tool for cross-over trials, cluster randomised trials and non-randomised trials;
in Module 6: Analysing the data we updated the existing resources (e.g. screencasts on using RevMan calculator) and added new ones (e.g. a tutorial on interpretation of subgroup analyses in systematic reviews);
in Module 8: Reporting the review we updated the section on Plain language summaries.
We have reworked a number of Assessment questions to make them less challenging for learners.
We have added navigation buttons to allow easier moving through the module pages.

​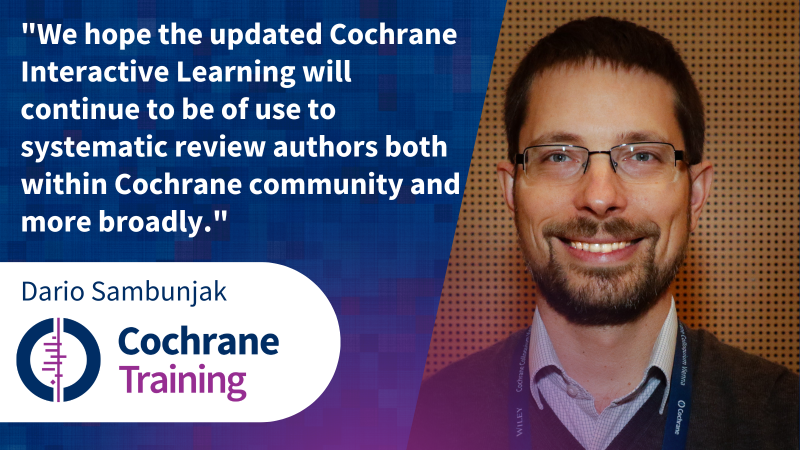 We hope the updated Cochrane Interactive Learning will continue to be of use to systematic review authors both within Cochrane community and more broadly.
Dario Sambunjak
Senior Learning Content Officer
Development Directorate
Cochrane Central Executive Team
19 September 2022