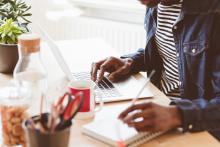 In order to support the implementation of the Guidance note for Cochrane Groups to define systematic review priorities the members of the Knowledge Translation Prioritization Working Group would like to invite you to join our interactive webinar on the process for defining systematic review priorities. The date for the webinar is:
Monday 3rd December, 08:00 GMT
You can use https://www.worldtimebuddy.com/ to find the time of the meeting in your location.
The webinar will be an opportunity to talk to members of the Working Group and people from other Cochrane Groups, about any area of the prioritization process that you are working on. It will be a chance to ask questions about other people's experiences, try to clarify anything which isn't clear in the guidance note, or ask about the mandatory standards for including a review on the 'Priority Review List'.
The webinar can be tailored to the specific topics in which you would like more information by submitting your questions in the week before the webinar.
October 9, 2018