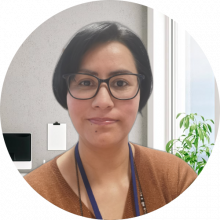 We are pleased to welcome Ingrid Arévalo-Rodriguez to the Cochrane Central Executive Team as Methods Implementation Editor. 
In this role, Ingrid will work closely with the Cochrane methods community and teams across the Central Executive to deliver on activities so Cochrane can produce and publish a variety of evidence synthesis types and other content that aligns with Cochrane's strategy for review production and meets Cochrane's mission. Some of her key responsibilities will include coordinating the development of best practice resources for Cochrane's methodological standards (such as Handbooks), leading on editorial and methods projects to develop Cochrane's platforms and processes, and being the main point of contact for the methods community and Methods Groups.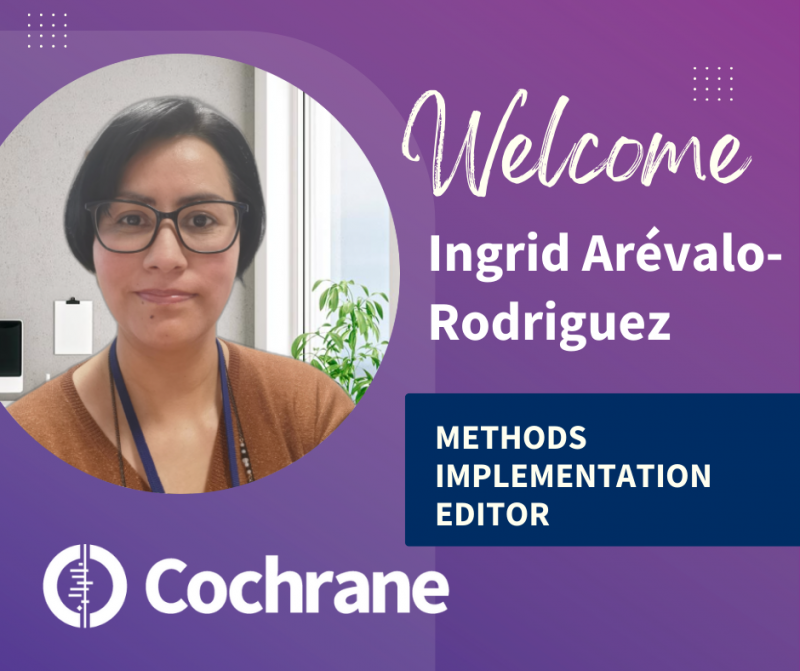 Ingrid is a clinical epidemiologist with a PhD in Preventive Medicine and Public Health and experience as a lecturer in epidemiology and health research methods. She has recently been a systematic reviewer with Cochrane Response and post-doctoral fellow in the Clinical Biostatistics Unit at the Hospital Universitario Ramon y Cajal in Madrid. She has authored and co-authored Cochrane Reviews of interventions and diagnostic test accuracy and a chapter in the upcoming Cochrane Handbook for Systematic Reviews of Diagnostic Test Accuracy, as well as systematic reviews in other high-impact journals and methodological papers on rapid reviews for diagnostic technologies. Ingrid is a member of the Cochrane Screening and Diagnostic Tests Methods Group, Cochrane Iberoamerican Network and GRADE Working Group. 
Ingrid will work full time and is based in Madrid, Spain. We are delighted she's joining the team! Please join me in welcoming her to this new role in Cochrane.
13 September 2022