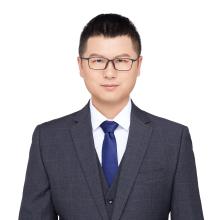 William (Bill) Silverman (1924-2004) was one of the founders of American neonatal medicine. He was honoured repeatedly as one of the pioneers in his specialty; however, he often evoked somewhat contradictory responses amongst his colleagues because he was in the habit of raising troubling questions about the scientific basis and ethics of his and their practices. Like many of the people who have helped to establish Cochrane, Bill Silverman could be regarded as a 'troublemaker'. As he reiterated frequently, however, criticism is a form of troublemaking that can help to drive progress. Furthermore, criticism should not be limited to examining the work of others, but should also include self-criticism.
Every year Cochrane recognizes the outstanding work of Bill Silverman with its own award. It is offered annually and explicitly acknowledges Cochrane's value of criticism, with a view to helping to improve its work, and thus achieve its aim of helping people make well-informed decisions about health care by providing the best possible evidence on the effects of healthcare interventions.
The 2023 Bill Silverman prize winner is Yonggang Zhang for his paper: Co-publication improved the dissemination of Cochrane reviews and benefited co-publishing journals: a retrospective cohort study.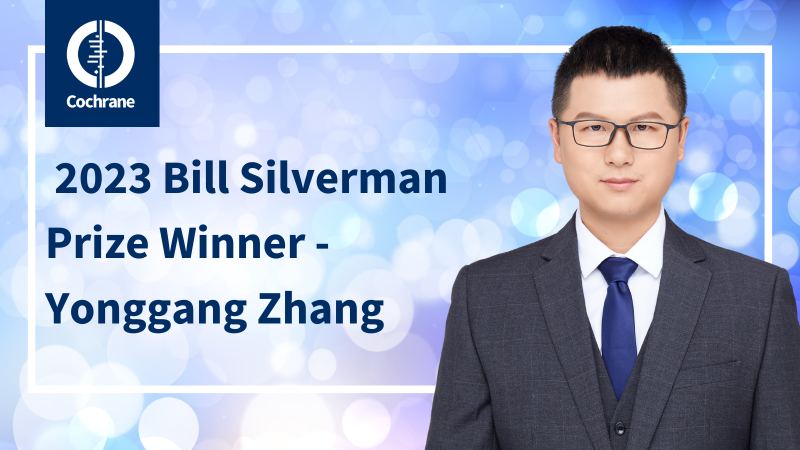 The 2023 Cochrane Colloquium's closing plenary featured the presentation of the award, with Yonggang, the recipient, unable to attend in person. However, we interviewed him to gain insight into his thoughts on the significance of this prestigious recognition.
What made you decide to enter for this prestigious Cochrane award?
I come from the West China Hospital of Sichuan University, which is the location of Cochrane China. I attended my first Cochrane Colloquium in Hyderabad and my second Cochrane Colloquium in Vienna. I was deeply impacted by Cochrane for the contribution of global evidence. In 2015, I came to Queens University of Belfast to learn with Prof. Mike Clarke, where I learned more about Cochrane. Many research ideas were developed and co-publication was just one of them.
Since there are many co-published agreements between Cochrane and journals, we want to know how co-publication will affect Cochrane and journals, especially for the impact factor. Therefore, we conducted this study.
Thanks to Mike Clarke, Linlin Zhu and Xiaoyang Liao, and co-authors, we worked together and made this happen. Our results found that the co-published Cochrane review was associated with a higher citation frequency of Cochrane reviews and might increase the impact factor of the journal in which it was co-published. We believe that the results have a positive impact for Cochrane, therefore, we submitted our nomination.
Can you tell us a little more about what made you decide to enter for the Prize and the process involved?
The paper that won us this year's award examined how co-published Cochrane review affected journals and Cochrane. Co-publication of Cochrane Reviews in journals is sometimes pursued with the aim of achieving the widest possible dissemination and impact of review findings, and many Cochrane reviews have been co-published in journals.
From the perspective of Cochrane, co-publishing Cochrane review will bring some influence to journal, however, whether the co-published Cochrane review really help journals, especially for the citation, it was not easily to assess.
Therefore, we chose to perform the analysis of citations for these reviews. Interesting, the results found that the co-published Cochrane review was associated with a higher citation frequency of Cochrane reviews and might increase the impact factor of the journal in which it was co-published. This facilitated broader application of Cochrane evidence and promotes its dissemination. We thought entering our paper for the Bill Silverman Prize could increase visibility of our findings. It could raise awareness of the benefits of considering co-publication, and we also hope more journals, more platforms will join to co-publish Cochrane review.
How did it feel to win? What does this award mean to you, personally?
For me, it was a great honor to win the award. I hope to take this reward as an opportunity to provide some new ideas for future research. At the same time, I also hope to work with more researchers to study Cochrane reviews, to promote Cochrane reviews.
We are proud to be the one of winners of the Bill Silverman Prize. We hope this will help to raise awareness of the relevance of co-publication of Cochrane reviews. Thank you, the Bill Silverman Prize Committee, thank you, Cochrane.
13 September 2023