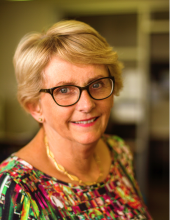 The Annual Anne Anderson Walk is a cherished annual social event in Cochrane, where attendees explore the Colloquium host-city by foot with a guide. Donations by participants are made to next year's Anne Anderson Award. Given current COVID-19 circumstances, the Cochrane community will be not be gathering for the Colloquium in 2021. However, we are holding a Virtual Anne Anderson Walk this year...join us as we share our walks from all over the world!
To accompany this Virtual Anne Anderson Walk, each week we will share blogs from women across Cochrane. Over the coming weeks, we will highlight Cochrane womens' accomplishments, honor their experience, and learn from them, while celebrating the breadth and depth of experience they bring to our global community.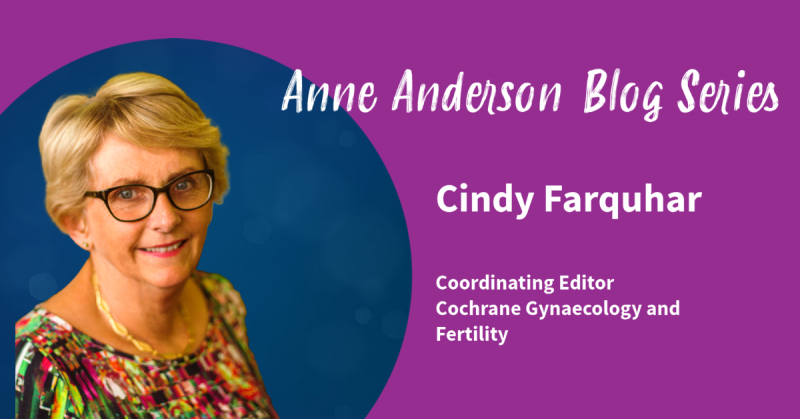 Cindy is the Professor of Obstetrics and Gynaecology at the University of Auckland, New Zealand. She trained in medicine at the University of Auckland. Her specialist training was in Auckland and London where she completed her MD (research). She is Clinical Director of Fertility Plus and Gynaecology at National Women's, Auckland District Health Board. She has over 300 peer reviewed publications. She is the coordinating editor of the Cochrane Gynaecology and Fertility Group and was the Co-Chair of the Cochrane Governing Board from 2014 - 2018. In 2014 she was made a Companion of the New Zealand Order of Merit. In 2019 Cindy was made a Fellow of the Royal Society of New Zealand. In 2020 Cindy was appointed the Dean of Research and Policy at the Royal Australian and New Zealand College of Obstetrics and Gynaecology.
What impact has Cochrane had on your career?
Cochrane has had a huge impact on my career. From the moment I contacted Iain Chalmers in 1993, I have received wonderful mentorsip. As a result, I have developed a far greater sense of the science (or in many cases the lack of science) behind health care. I chose to improve my knowledge by doing further study, including completing an MPH. Doing systematic reviews led me to do further RCTs and then guideline development. I have been involved in many national and global guideline projects. It has been very satisfying to be involved in the whole research cycle.
Can you tell us about one of your favourite memories from this time with Cochrane? 
Our editorial meeting in Oxford in 2016 when we celebrated 20 years of our group was a highlight. So many colleagues and friends came together, and all with a shared goal.
What current challenges and opportunities do you see for women in science?
Being confident enough to speak up. That means doing your homework. Do the extra study, do the workshops, be well prepared. I don't always manage this but I certainly recommend it when you are first starting out.
What advice do you have for women scientists getting involved in the evidence-based medicine/decision-making community?
Don't be shy. Turn up and speak up. It is similar to the previous point. But making yourself available will result in many opportunities to get involved. Also, make friends with your colleagues, not enemies. It is not easy to always have the same views on certain topics, but we EBM researchers need to work together and not against each other. 
9 April 2021