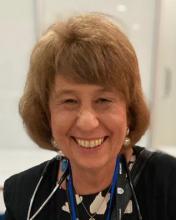 The Annual Anne Anderson Walk is a cherished annual social event in Cochrane, where attendees explore the Colloquium host-city by foot with a guide. Donations by participants are made to next year's Anne Anderson Award. Given current COVID-19 circumstances, the Cochrane community will be not be gathering for the Colloquium in 2021. However, we are holding a Virtual Anne Anderson Walk this year...join us as we share our walks from all over the world!
To accompany this Virtual Anne Anderson Walk, each week we will share blogs from women across Cochrane. Over the coming weeks, we will highlight Cochrane womens' accomplishments, honor their experience, and learn from them, while celebrating the breadth and depth of experience they bring to our global community.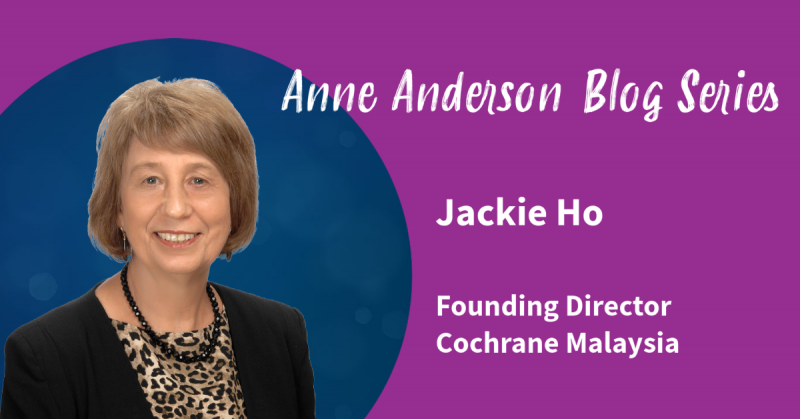 Jackie Ho, a New Zealander, has been based in Malaysia for 40 years. She is a Neonatologist working in Penang, Malaysia. She became interested in Cochrane as an author back in 1998, through the Late David Henderson-Smart, an Australian Neonatologist, and subsequently became the Founding Director of Cochrane Malaysia. Jackie is a Cochrane Trainer and Senior Editor for Cochrane Neonatal. She loves helping Malaysian Cochrane authors gain the skills needed to produce reviews. She also established the Malay Translation Initiative and would love to see more of the Malay-speaking population of Malaysia using Cochrane evidence to make informed health decisions.
What impact has Cochrane had on your career?
Being involved in Cochrane has certainly taken my career in a direction I never would have dreamed of. It has given me lots of opportunities to mentor young people and give them career opportunities that, without Cochrane, they would not have had. Overall being part of Cochrane has led to great satisfaction in my career.
Can you tell us about one of your favourite memories from this time with Cochrane?
I have many great memories but I think my favourite might have been at my first Colloquium at Stavanger. One of the social events was a beautiful sunset tour on the fiord. I didn't know anyone so I sat at a table on my own. When I came back to the table with my plate full of prawns, low-and-behold Ian Chalmers and family were sitting there. While I was wondering what to do next, they asked me to join them! It was a wonderful welcome. From then on, I have received that same welcome many times from many fellow Cochranites, demonstrating how Cochrane is like a family.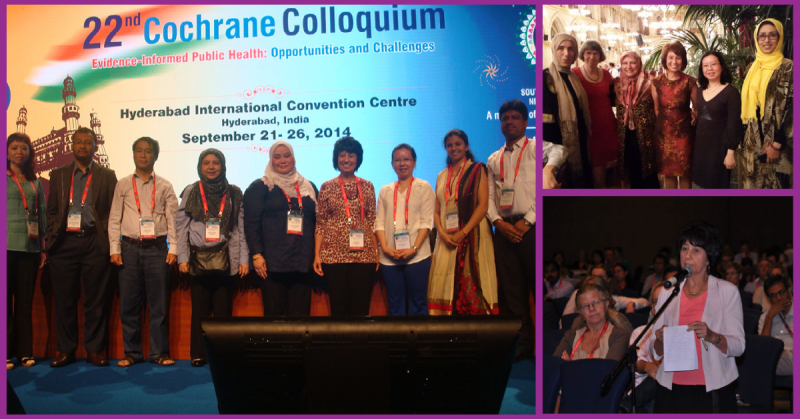 What advice do you have for women scientists getting involved in the evidence-based medicine/decision-making community?
I think one of the most key ingredients of success for me has been having supportive family members, not only my own parents, but also the family I become a part of when I married. My husband and my father-in-law played key roles in helping me get established in a career and being a mother to four children. So I guess my advice is to ensure as much as possible that you have supportive people around you. There are many areas of science where women are needed. I don't necessarily mean being needed because women are poorly represented there, but rather that a woman's contribution is particularly needed. Women scientists are the best people to identify and answer research questions that women need, as well as support the uptake of evidence-based decision making into other women's lives.
25 March 2021