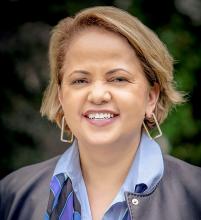 The Annual Anne Anderson Walk is a cherished annual social event in Cochrane, where attendees explore the Colloquium host-city by foot with a guide. Donations by participants are made to next year's Anne Anderson Award. Given current COVID-19 circumstances, the Cochrane community will be not be gathering for the Colloquium in 2021. However, we are holding a Virtual Anne Anderson Walk this year...join us as we share our walks from all over the world!
To accompany this Virtual Anne Anderson Walk, each week we will share blogs from women across Cochrane. Over the coming weeks, we will highlight Cochrane womens' accomplishments, honor their experience, and learn from them, while celebrating the breadth and depth of experience they bring to our global community.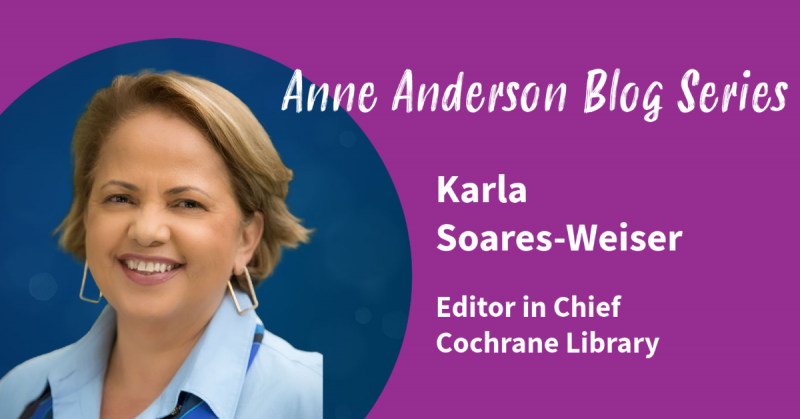 Karla Soares-Weiser is Editor-in-Chief of the Cochrane Library, where she is overseeing efforts to improve accessibility and quality of the systematic reviews the Library publishes. Karla is committed to the cause of optimising knowledge access and translation to support public health policy and believes that Cochrane has an important role to play by producing high-quality, timely, systematic evidence synthesis, and make them accessible to all, everywhere.  She has authored over 50 systematic reviews herself and outside of Cochrane established a consultancy providing evidence synthesis services to government agencies and not-for-profit organizations. She received her undergraduate degree in medicine from the Federal University of Minas Gerais in Brazil in 1987, board certification in psychiatry in 1991, and a master's degree in mental health epidemiology from the University of Campinas in Brazil in 1994. In 1997, she received a doctorate in evidence-based healthcare from the Federal University of São Paulo, Brazil.
What impact has Cochrane had on your career?
I first came to Cochrane in 1995 as part of my PhD programme. As a student from Brazil, the opportunities for networking and the support I received from many researchers and methodologists working in evidence-based healthcare opened opportunities that I would not have otherwise had. As a young idealist who was eager to improve the dissemination of research evidence, I was attracted by the organization's principles: its commitment to teamwork; its inclusiveness; its innovation; and the enthusiasm of its members. I have worked over the years with some remarkable people, many of whom have become close friends and some of whom have become my family. The spirit of collaboration I have witnessed over my time with Cochrane has always been crucial to the way I work.
Can you tell us about one of your favourite memories from this time with Cochrane?
There are many! But I remember my first Colloquium in Oslo, Norway in 1995. We were all in the same hotel in the outskirts of Oslo and the fog was so intense that you could not see through the window. We were probably 100 people, working during the day and socializing in the evening – it was like a family encounter, and at the end everyone knew everyone in the meeting, their background, what they liked to do, their families, etc. To me, it was like opening a door to the big Cochrane world.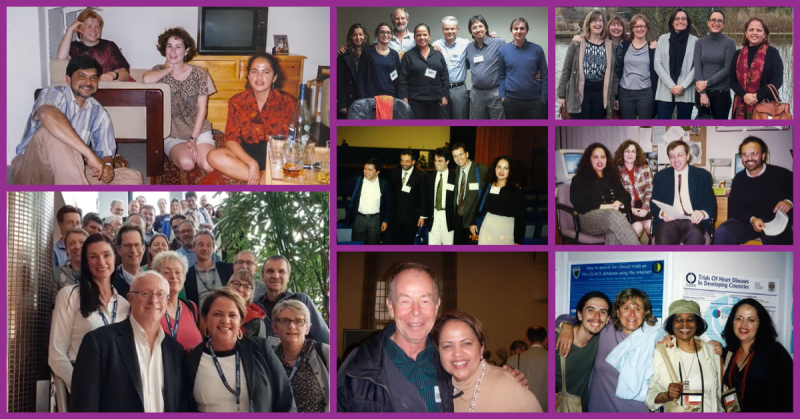 What current challenges and opportunities do you see for women in science?
In my view, the main challenge women face is our ability to gain self-confidence. Many of us feel we have to do things right all the time, and this makes us less competitive. There are many bright women, who are hard-working and capable. The opportunities in part depend on us all empowering these women and supporting their journeys.
What advice do you have for women scientists getting involved in the evidence-based medicine/decision-making community?
Always be true to your values, dare to dream, accept failures as part of the journey, and work hard for what you want to achieve. These are key lessons I have learned throughout my career that have guided me. 
Throughout my tenure as Editor in Chief, I continue to believe that by working collaboratively, encouraging innovative thinking and embracing new ways of doing things, we will not only ensure that Cochrane maintains its reputation as a trusted source of healthcare evidence; we will widen Cochrane's sphere of influence; create content that is truly diverse, inclusive and accessible for all; and – ultimately – improve the health and wellbeing of millions of people around the world. There is a place for all of us in achieving these goals for Cochrane, and I welcome all of you to join us!
18 March 2021