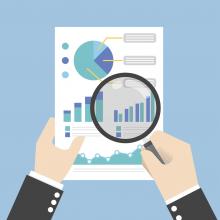 Cochrane FirstAid is pleased to share their annual report with the wider Cochrane Community. In this Cochrane Community Blog, Vere Borra, Field Coordinator for Cochrane First Aid, shares some of the Field's achievements from 2020. 
Tell us about a little about your key achievements last year? What are you most proud of? 
In 2020, the COVID-19 pandemic has emphasized the importance of providing reliable scientific evidence to everyone, including laypeople, in a timely manner. We feel proud to have contributed to this, by spreading Cochrane evidence as much as possible in a format that is ready to use.
One of the achievements we are most proud of is our blogshot that summarized the findings of the Cochrane COVID-19 rapid review on the effectiveness of handwashing with ash in reducing infection spread, which is highly relevant in areas where soap and water are not widely available. Together with our team of volunteers, we translated the English blogshot to 7 other languages to make sure that the evidence is available in people's preferred languages. This case was published as an impact story for the inaugural World EBHC Day 2020 and as a Cochrane vs COVID-19 case study, which was also spotlighted during a Join the Conversation webinar hosted by Cochrane's Editor in Chief Karla Soares-Weiser.
Other key achievements in 2020 include:
Expanding our team of voluntary contributors, who help us create and translate blogshots, and help disseminate our work. We finished off 2020 with a team of 17 contributors from 11 countries. 
Creating 9 English blogshots, which were translated to up to 7 different languages.
Actively contributing to the inclusion of Cochrane systematic reviews in the 2020 International First Aid, Resuscitation and Education Guidelines.
Hosting a live webinar during a virtual first aid conference on how to consult, interpret and use first aid research evidence. 
Further compiling our register of first aid-related Cochrane systematic reviews, currently consisting of 170 Cochrane Reviews.
Performing systematic reviews for the International Liaison Committee on Resuscitation (ILCOR) used to inform the guidelines of the European Resuscitation Council, as well as 2 reviews to inform a World Health Organization guideline on drowning prevention. 
Involving our stakeholders in a priority setting exercise. With this information, we will be able to make a ranking of the topics and communicate this to the relevant Cochrane Groups.
Our full 2020 annual report can be viewed on our website.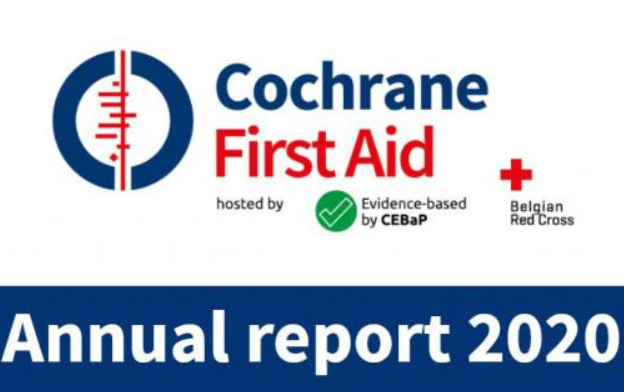 How did the pandemic affect your work and what changed for you?
Due to the pandemic, the CFA team started working from home full-time. 
Furthermore, during the COVID-19 pandemic:
We prioritized topics relevant during the pandemic 

for blogshot creation and translation, e.g. handwashing with ash, performing chest compression-only cardiopulmonary resuscitation, interventions to manage bad breath (halitosis)
for communication on social media

We actively shared relevant first aid messages from other sources/our stakeholders, such as the European Resuscitation Council's COVID-19 first aid guidelines.
We posted relevant COVID-19 news messages on our website.
What did you learn? 
We have learnt that it is important to:
Prioritize topics for knowledge translation, dissemination and development, based on what people need 
Collaborate with others and avoid duplication of work 
What's the big priority for 2021?
In 2021, we will: 
Continue to create and translate blogshots
Increase the involvement of laypeople as a target audience of Cochrane First Aid
Disseminate priority topics for new Cochrane reviews to Networks and Groups
Further expand our register of relevant first aid-related systematic reviews
To learn more...
2 February 2021