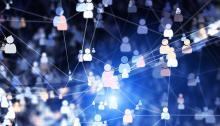 Dear Cochrane friends and colleagues,
I wish you a belated happy new year and hope that you found some rest and peace during the holiday season. I hope you are keeping well and safe. 
I am writing to you with an update on Cochrane's continued COVID-19 work over recent weeks since I last wrote. 
The entire collection of Cochrane resources related to COVID-19 is available on our coronavirus research and news page, and Cochrane.org has full information on this and our other work. 
Stay well and best wishes,
Karla Soares-Weiser 
Editor in Chief, Cochrane Library
January 22, 2021