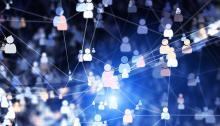 Dear Cochrane friends and colleagues,
I hope you are well. I am writing with my weekly update on Cochrane's work over the past week, 3-7 August. More details about our work can be found on Cochrane.org, and our coronavirus research and news page continues to be updated with new information.
Thank you for your continued work and dedication throughout this year.
Stay well. With best wishes,
Karla Soares-Weiser
Editor in Chief, Cochrane Library
August 7, 2020