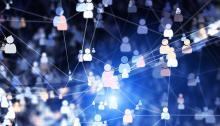 Dear Cochrane friends and colleagues,
I am writing with my weekly update on Cochrane's work this week, July 6-10. Full information about our work can be found on Cochrane.org, and our coronavirus research and news page continues to be updated.
The global collaboration that these efforts and all the work done thus far to respond to COVID-19 is a testament to our wonderful Cochrane Community. Thank you for your continued work.
Stay well. With best wishes,
Karla Soares-Weiser
Editor in Chief, Cochrane Library
July 10, 2020