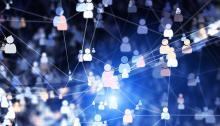 Dear Cochrane friends and colleagues,
We hope this email finds you well and safe.
We wanted to thank the co-chairs, presenters, roundtable participants, and attendees that joined us for the inaugural Cochrane Convenes. Yesterday's open plenary session featured a diverse array of speakers offering keen insights and sharing recommendations from the conversations held with multidisciplinary experts for the event. Read about the event and watch the welcome message from WHO Director-General Dr Tedros Adhanom Ghebreyesus on the Cochrane Convenes website. Recordings from the event will be posted in the coming days, and the report with the recommendations from the event will be shared later in November. We are grateful to our co-sponsors from WHO and co-organizers from COVID-END for their support in preparing this excellent international gathering.
Organizational and editorial updates
Elections to the Cochrane Governing Board: Invitation to stand for election. Five places on the Board are open for election, and you are invited to stand. In particular, one place is being held for a Cochrane member who is 30 years or younger. Nominations are open until 24 October; watch short videos about the election and learn more.
Join Cochrane's Annual General Meeting. Held on Wednesday, 27th October, Cochrane's 2021 AGM will feature presentations from Cochrane's Trustees and members of senior leadership about the management, finances, and strategic priorities of the organization. You can ask questions on these topics, and you can vote on certain aspects concerning the management of the charity. Register today. 
The future of evidence synthesis in Cochrane: 
Community Engagement Workshop Series. If you have missed the first workshops in this series, recordings from the first four workshops and breakout group feedback from the first three workshops have now been posted on the Workshop Series site. Registrations are still open for the final three workshops in the series, focused on different aspects of Evidence Synthesis Units and the Central Editorial Service and publishing; sign up today. 
Future Cochrane site. You can explore a potential model for evidence synthesis activities in Cochrane on the Future Cochrane site, and provide your feedback on the model via a survey there. Learn more and provide your input by 31 October.
2021 Prizes and Awards. As you know, every year Cochrane awards members of its global Community with a range of prizes that highlight high-quality methodological research through to supporting health decision-making in developing countries, and contributors who have made a significant contribution to the organization. Despite the cancellation of our annual Colloquia this year, we are still welcoming nominations for the following awards until Sunday 31st October. If you wish to nominate a Group colleague or Cochrane member, you can find out more here.
Join the Conversation. If you missed the October webinar sessions on research integrity, you can now view the recordings from these sessions. Thank you to all of our excellent presenters. 
With our best wishes,
Karla Soares-Weiser
Editor in Chief, Cochrane Library
Judith Brodie
Interim CEO
October 15, 2021