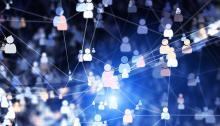 Dear Cochrane friends and colleagues,
Thank you to so many of you who joined last week's webinar to hear more about Cochrane's strategic direction and exciting new plans outlining the future of evidence synthesis. You can hear the recordings here. A full summary of the Q/As will be posted shortly.
Now, we are delighted to invite members across our global organization to join us in planning the next steps in this journey. Whatever your role in Cochrane, we are encouraging contributors from any Cochrane Group to come and join us, share your ideas and to help us shape the next phase of Cochrane's future. Learn more and register for these workshops.
The first workshop is on Wednesday September 29th 1400-1600 UTC.
In order to accommodate feedback from our global network of contributors, workshops are organized to span multiple time-zones. You can join any of them; all will be recorded and shared. However, the workshops are not the only way to get involved and provide feedback. From Tuesday, 28 September, we will be sharing an interactive, online version of our plans and asking for feedback through organizational newsletters, Digests and Community webpages.
More will follow next week.
Organizational and editorial updates
Cancellation of Cochrane Colloquium – Toronto 2022. It is with considerable regret that Cochrane's Governing Board announces the cancellation of Cochrane Colloquium Toronto, which had been rescheduled for 11-14th September, 2022. The Board undertook a thorough review of all the options (in person, virtual, hybrid, regional) with the risks, challenges and benefits, and they decided that the risks and uncertainties were significant and planning an event of this magnitude would put unnecessary pressure on the organization. They highlight the opportunity now to rethink the identity and purpose of Colloquia post pandemic, and in the context of the Strategy for Change and fundraising imperative. We have also committed to putting together a programme of online events throughout the year to enable our community to meet and engage with each other in different ways. Read more about this decision.
Central Executive Team Review and Re-organization. This week, Cochrane's Governing Board has unanimously approved the proposed Central Executive Team restructure plans which will help us save money as we face funding challenges, streamline the way we work in line with the Strategy for Change and invest in fundraising to support Cochrane globally.  We will now move into implementation, including a consultation with all Central Executive Team. We will be able to share more information on these changes in the coming weeks.
REGISTER NOW for Cochrane Convenes – Public plenary session - October 14, 2021. Join world leaders of evidence synthesis to learn lessons from COVID-19 and shape responses to future health emergencies. Cochrane Covenes is an online event hosted by Cochrane, sponsored by WHO, and co-organized with COVID-END (COVID-19 Evidence Network to support Decision-making). Find out more.
COVID-19 response
Non-pharmacological measures implemented in the setting of long-term care facilities to prevent SARS-CoV-2 infections and their consequences: a rapid review. This review, published this week by Cochrane Public Health, explores how non-medicine measures, such as visiting restrictions or frequent testing, may prevent COVID-19 cases in long-term care facilities. Explore the full review on the Cochrane Library.
Ivermectin for preventing and treating COVID-19. This review, published earlier this year, is Cochrane's most talked about review ever, with an Altmetric score of over 8,000. The lead authors on this review discussed the review with us, and why it has attracted so much attention. Explore the interview, or read the full review on the Cochrane Library.
With our best wishes,
Karla Soares-Weiser
Editor in Chief, Cochrane Library
Judith Brodie
Interim CEO
September 17, 2021