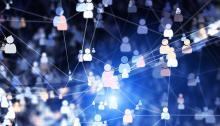 Dear Cochrane friends and colleagues,
We hope you are keeping well and safe, and that those of you who have had time off recently have returned renewed and relaxed. We are pleased to share our fortnightly update of organizational and editorial news with you.
Organizational and editorial updates
Strategy for Change. We were so pleased to introduce our Community to our new organizational strategic plan, the Strategy for Change. This one-page plan will guide our organizational priorities and objectives for the next two years, 2021-2023. Read the plan. 
NIHR update. We continue our close liaison with NIHR while we actively explore how we can manage the transition to full Open Access and protect as much funding from NIHR as we can. This is also important as we feel other funders in other countries may follow the NIHR lead with respect to Open Access.
Launch of Cochrane Cameroon. We were pleased to share that the launch of Cochrane Cameroon was celebrated in late June, increasing the presence of Cochrane in sub-Saharan Africa, seeking to expand relevant reviews based on priority setting, identification of research gaps, and regional needs, with the overall aim of improving health outcomes in Africa.
Geographic groups. During the initial implementation of the Strategy for Change (until early 2022), Cochrane will not accommodate requests for establishing new Groups or requests to upgrade Groups from Affiliate status to Associate or full Centre status. For any questions, please contact Sylvia de Haan.
Join the Conversation. A reminder that there will be no Join the Conversation webinar in August; the next webinar is scheduled for September 9, when we will give an update on editorial priorities and other important organizational news. Learn more and register.
Feedback and themes from the Governance Meetings. We have compiled the Community's feedback submitted via the post-Governance Meetings survey, as well as information on key themes. Explore this content. 
Reminder: please help us user test a new Plain language summary template! Cochrane's Plain Language Summary Project has now ended. We now need your help. The project has produced a template for writing Cochrane Plain language summaries. We would like as many people as possible to test it and tell us what they think about it. Learn more and test the template, and read an interview with the Plain Language Summary Project Manager. 
COVID-19 response
Introducing Cochrane Convenes. Read an interview introducing Cochrane Convenes, a virtual event that Cochrane is organizing from 5-8 October 2021. Cochrane Convenes will bring together key thought leaders from around the world to discuss the COVID-19 evidence response and develop recommendations to help prepare for and respond to future global health emergencies. You can help plan the Cochrane Convenes program by answering a survey. 
Communicating to the public about vaccines and using digital strategies to promote vaccine uptake: information for planners and implementers. Based on evidence from systematic reviews, Cochrane Effective Practice and Organisation of Care (EPOC) has prepared three information leaflets for health systems planners and implementers involved in developing vaccine communication strategies. Learn more. 
Is vitamin D an effective and safe treatment for COVID-19? Listen to this recently published podcast or read the full review on the Cochrane Library.
Ivermectin for preventing and treating COVID-19. Current planning is for this review to publish next week; it is likely to attract media interest and a media dissemination brief will be sent in a separate email to relevant contacts from our KT team upon publication. Our translation teams have the PLS for this review, for preparatory translation work.
With our best wishes,
Karla Soares-Weiser
Editor in Chief, Cochrane Library
Judith Brodie
Interim CEO
July 23, 2021