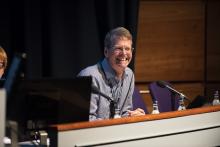 Cochrane has named seven Emeritus Coordinating Editors in 2020, celebrating their achievements and recognizing their efforts over many years of service. In this profile, we hear from Chris Cates, who is Coordinating Editor of Cochrane Airways.
Can you tell us a bit about yourself? 
In February 1995, whilst I was working on a portfolio learning project on asthma, Iain Chalmers featured on the front page of the Times in an article suggesting that doctors were relying on outdated manuals.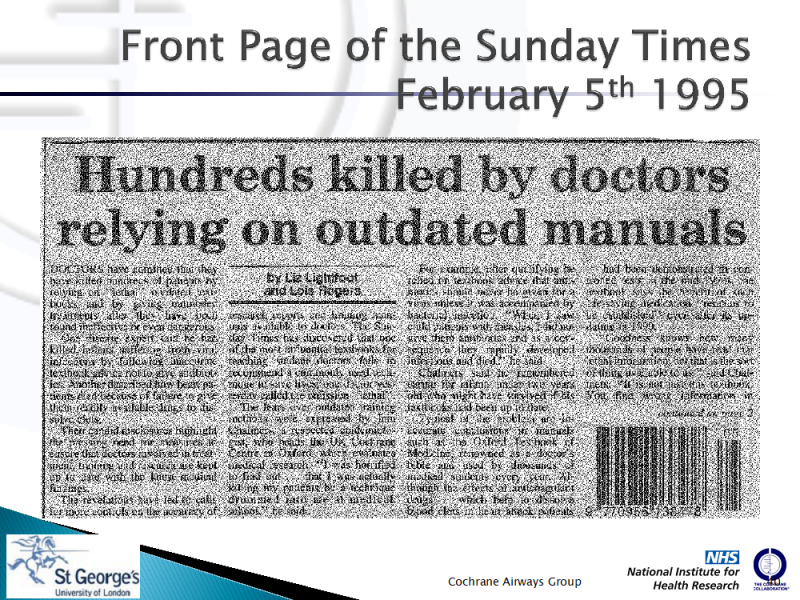 This prompted me to contact Steve Milan and Paul Jones in the early days of Airways at St George's in London and my Cochrane journey began. Training workshops in Oxford with Mike Clarke and Clive Adams combined with brilliant support from Brian Rowe (Editor) saw me through my first review. Then a second review followed, becoming Technical Editor, Criticism Editor and taking over from Paul as Co-Ed in 2003.
What are you most proud of from your time with Cochrane?
Being awarded the Chris Silagy Memorial prize and NHS Beacon Practice status for our project at Manor View Practice in Bushey. My GP partners and I used the evidence from an Acute Respiratory Infection review to reduce the use of antibiotics for children with acute ear infections. Following publication of the results in the BMJ I received hundreds of letters and emails asking about the handout that we had used. In turn this led to the idea of Cates plots, with graphics and programming provided by my son Peter.  I am also proud to have been part of a brilliant Airways editorial team at SGUL for over 20 years. Steve Milan, Liz Stovold, Emma Jackson, Kayleigh Kew, Emma Dennett and I included below.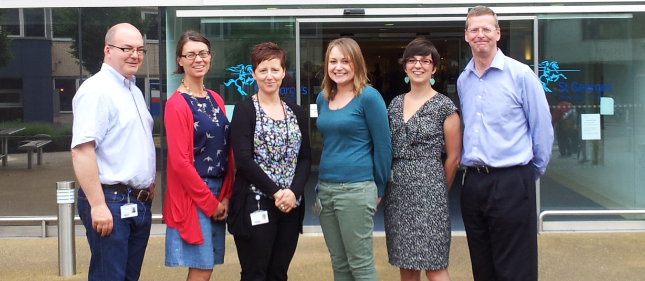 What is your fondest memory over your tenure at Cochrane?
Undoubtedly the wonderful people from all parts of the Collaboration who have shared their friendship and generously given their time in discussing a whole range of my questions and wonderings. Too many to mention by name and sadly some no longer with us. All with their different areas of expertise, but a shared Cochrane journey. I have particularly enjoyed wide ranging discussions on the Stats Methods Group list.
As you leave, what are your hopes for Cochrane's future?
The Collaboration started out with the model of enthusiastic and talented artisans producing a small number of good quality reviews under the personal supervision of others who were further along the journey. We are now a much bigger organisation with all the challenges that come from large scale review production, but my hope is that Cochrane can still find ways to maintain the quality of the reviews whilst giving people space to learn new skills and make new friends.
What are your future plans? Where are you headed after leaving Cochrane?
Very limited for the moment, but grandchildren, cycling and the local church will all feature in my retirement plans.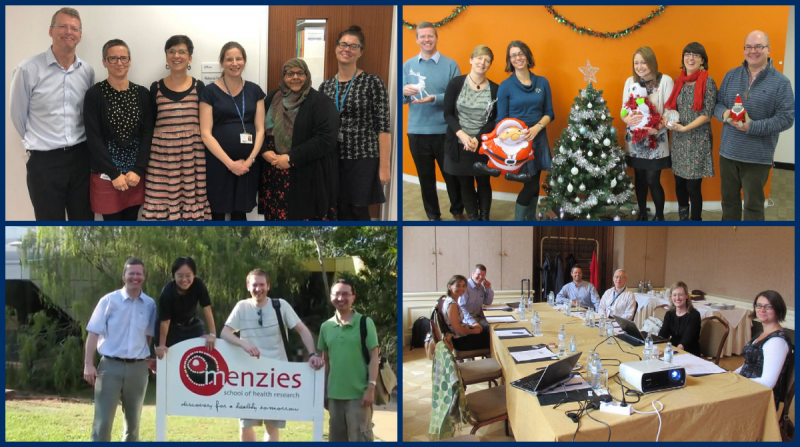 When asked about Chris' departure, Managing Editor Emma Dennett commented, "I remember my first day at Airways, Chris was very open, telling me about his life and his family and that set the stage for the next decade working together. Chris is very human and everything in Airways is done holding the individual and their personal situation together with the quality of the work. I'll really miss him and his wise words!"
Information Specialist Liz Stovold said: "Chris has been a great boss, colleague & friend. He's a font of statistical knowledge and wise advise, but one of my favourite memories of Chris has to be when he stayed out dancing with us all until 2am at the Madrid colloquium. Never forgotten!"
Assistant Managing Editor Emma Jackson added, "Chris is the sort of boss you don't need to avoid travelling with for work business.  Conversation is always easy, fun and interesting.  He does drink large G&Ts on trains rather quickly though."
Best wishes and congratulations, Chris!
16 December 2020