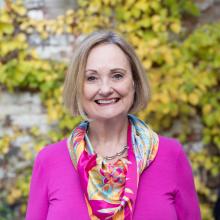 Cochrane has named seven Emeritus Coordinating Editors in 2020, celebrating their achievements and recognizing their efforts over many years of service. In this profile, we hear from Helen Worthington, who is Coordinating Editor of Cochrane Oral Health.
Can you please tell us about yourself?
I arrived at the University of Manchester in 1973 to undertake a Masters in statistics, and am still working here as Professor of Evidence Based Care in the Division of Dentistry.  Earlier in my career, as a Research Fellow, I was involved, as the statistician, in the design and analysis of several large-scale clinical trials in oral health. In 1996, Bill Shaw and I brought Cochrane Oral Health to Manchester as joint Coordinating Editors. Jan Clarkson and I undertook our first Cochrane review on the prevention of mucositis in cancer patients, which was published in 2000, and Jan Clarkson replaced Bill Shaw to become the joint Co-ordinating Editor of Cochrane Oral Health. I continue to undertake Cochrane reviews and involvement as a statistician in several clinical trials of oral health. Two recent trials which have been completed are looking at the value of scale and polish treatments, and how often you should attend the dentist for check-up. As an acknowledgment of my contribution to the dental profession, mainly through my Cochrane work, I have been made an Honorary Fellow of the Royal College of Surgeons, and have been awarded the John Tomes Medal from the British Dental Association. 
What are you most proud of from your time with Cochrane?
The Cochrane Oral Health editorial team who continue do such an amazing job of publishing high quality, important reviews in dentistry.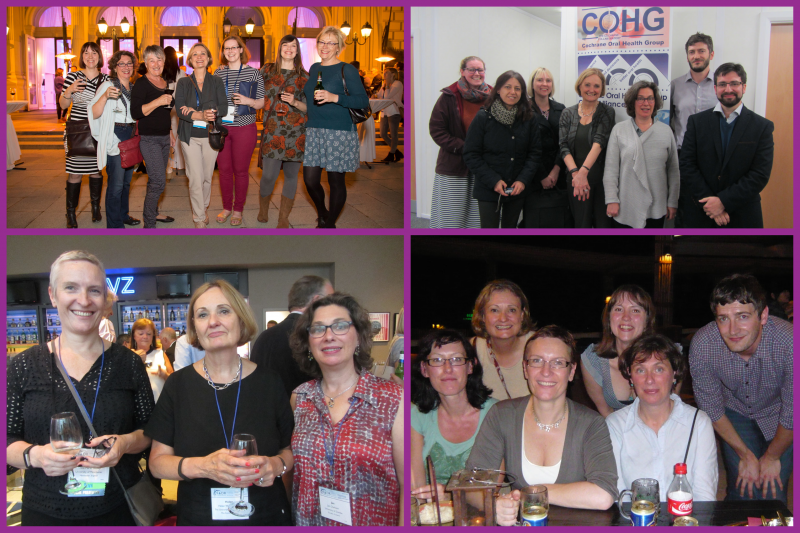 What is your fondest memory over your tenure at Cochrane?
I have wonderful memories of meeting up with friends and colleagues at Cochrane Colloquia.  One in particular sticks in my memory was a short whale/dolphin watching trip from the waterfront in Cape Town at the meeting in 2000.  We did not see anything but had a lovely time in the sun.
As you leave, what are your hopes for Cochrane's future?
I am sure that the amazing response from Cochrane to the Covid-19 situation will be recognised and appreciated internationally.  I am confident that Cochrane will continue to be recognized as representing an international gold standard for high quality, trusted information that will be translated into improving the health of people around the world. 
What are your future plans? Where are you headed after leaving Cochrane?
Walking our dogs in the rain, around Kirkby Lonsdale, and playing bridge on-line.  I still intend to help out with Cochrane reviews from time to time.
Managing Editor Luisa M Fernandez Mauleffinch said, "Helen has been one of my Co-Eds for the past 17 years and I consider myself extremely lucky. She has been always like a friend to me and working with her was an amazing experience that I will forever cherish. I am grateful for her kindness, support, and guidance. We have worked hard together but most importantly we also had fun. Congratulations on receiving this well-deserved award!"
Laura MacDonald, Managing Editor with Cochrane Oral Health, added, "Helen has been a blessing to me as my boss and colleague for the last six years. It has been enjoyable to work with her on many reviews and projects, and inspiring to witness her incredible dedication, unassuming intellect and unruffled approach to work and life. She found her forte leading Cochrane Oral Health and she richly deserves this Emeritus Coordinating Editor Award."
December 16, 2020