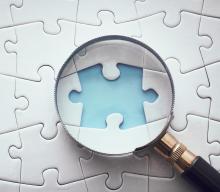 Cochrane announced the details of our revised Conflict of Interest Policy for Cochrane Library Content earlier this year, and final preparations are underway for implementation of the policy on October 14, 2020. Some key features of the revised and strengthened policy are: 
Authors without conflicts of interest must make up at least two-thirds of the author team.
Last as well as first authors must be entirely free of conflicts of interest.
Authors of clinical studies that are funded by industry and are relevant to the topic of a review may not be the first or last author of a Cochrane Review. 
Non-financial interests must be closely considered and declared by all Cochrane authors, but will not prevent people from creating Cochrane Library content.
Over recent months, the new Research Integrity team and Training team have created resources for Cochrane authors, Review Groups, and other producers of Cochrane Library content to help them prepare to implement the policy. 
As part of the revised Policy implementation, a new Declaration of Interest form for those involved in producing Cochrane Library content has been created and will go live when the Policy is implemented. This change primarily affects Cochrane authors, Cochrane Review Group editorial staff and Editorial and Methods Department staff. The mechanism of submission of these Declarations (through Archie) will not change.
Cochrane's Research Integrity Editors and a soon-to-be appointed Conflict of Interest Panel are in place to provide advice and manage cases that possibly breach the revised policy.
For these resources and more, please visit Cochrane's Conflict of Interest portal: conflictofinterest.cochrane.org. 
 
September 14, 2020