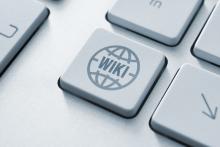 Jennifer Dawson works with Cochrane's Knowledge Translation Department as a Wikipedia Consultant. Her role includes maintaining and building further relations with Wikipedia, connecting new editors to the Wikipedia community, and supporting requests for engagement in Wikipedia work from the Cochrane community. This blog post shares two strategies for improving the quality of Wikipedia articles using Cochrane evidence.
Billions of people around the world use Wikipedia as a source of health information each year.(1) Who is reading Wikipedia's medical content? Studies have shown that people use Wikipedia for many purposes, ranging from looking up medical information for themselves or for their family members, to medical students and experts alike looking for some quick background information on a health subject matter.(2)  
In 2014, Cochrane started a partnership with Wikipedia to support sharing relevant Cochrane Evidence in Wikipedia's health articles and to develop strategies to keep Wikipedia's health-related content up to date, unbiased, and of high quality. Cochrane Groups have taken different strategies to get involved in the initiative, including educational approaches.
Cochrane-UK Students 4 Best Evidence: Wikipedia training and Edit-a-thon
In June 2018, five Cochrane Interns participated in Wikipedia training during their month-long placement with Cochrane UK and Students 4 Best Evidence. Students had an opportunity to learn Wikipedia editing in four hands-on interactive workshops. The training ended with a "Wikipedia edit-a-thon" where the group worked together to use Cochrane Evidence to improve 28 Wikipedia articles in 1.5 hours. These 28 Wikipedia articles have already received over 500,000 article views in less than four weeks!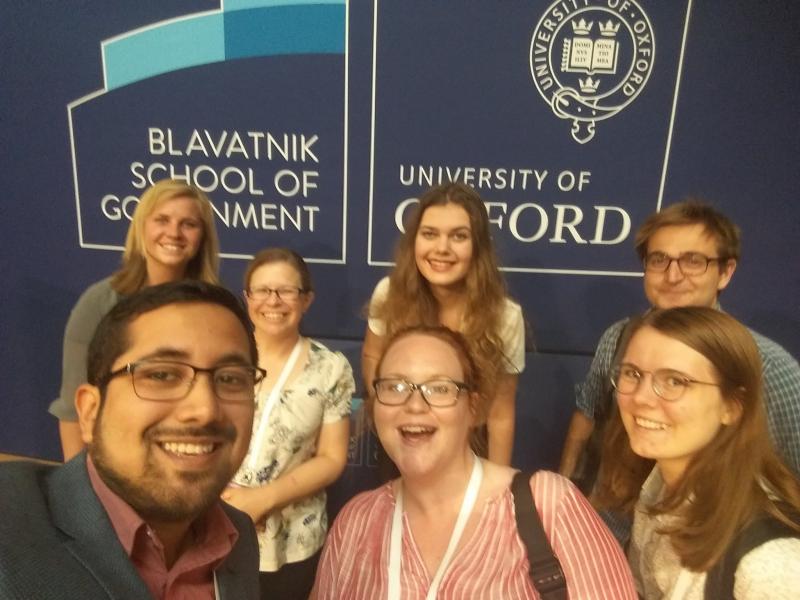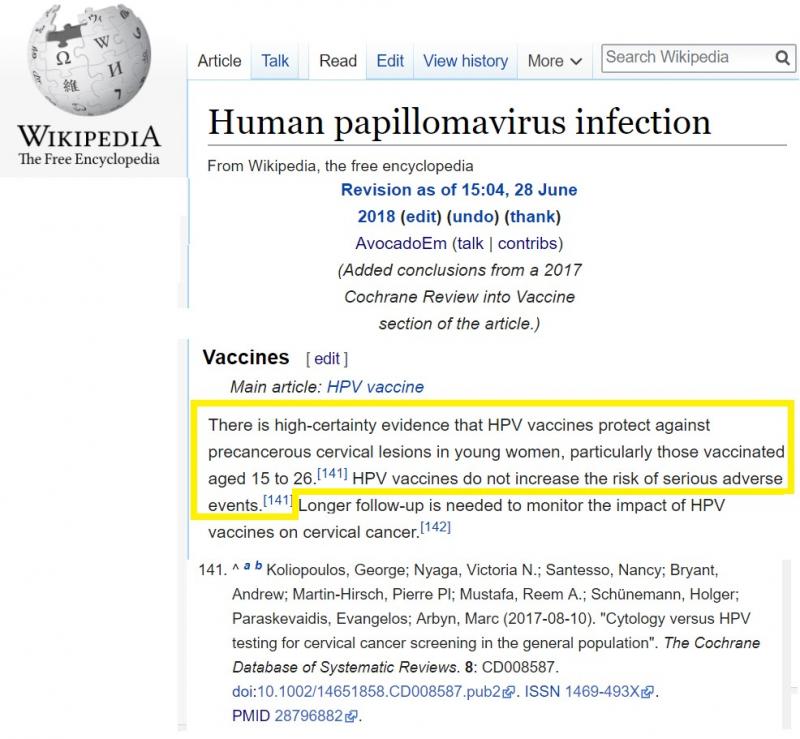 Get involved and make a difference
Medical knowledge saves lives and given the high level of online traffic, evidence shared on Wikipedia has the potential to help a lot of people. Out of over 7000 active Cochrane Reviews, presently over 2000 are used as evidence in Wikipedia articles. Volunteers are needed to continuously improve Wikipedia's medical content as new high-quality evidence becomes available. There are different ways to get involved in the Cochrane-Wikipedia Initiative and all levels of experience is welcome!
References:
Heilman JM, West AG. Wikipedia and Medicine: Quantifying Readership, Editors, and the Significance of Natural Language. Eysenbach G, ed. Journal of Medical Internet Research. 2015;17(3):e62. doi:10.2196/jmir.4069.
July 25, 2018