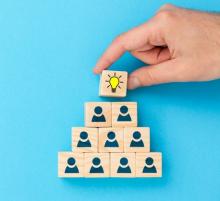 Cochrane's Editorial Board, which is tasked with supporting the Editor in Chief and overseeing the review production process of Cochrane Reviews, has had recent changes in membership. Tammy Clifford and Jimmy Volmink have stepped down from the Editorial Board, and Cochrane is grateful for their contribution over the past two years. Three new members have been appointed to the Editorial Board: Isabelle Boutron, Jane Noyes, and Steven Woloshin. Their bios are included below. 
Karla Soares-Weiser, Editor in Chief of the Cochrane Library, says of these appointments, "I look forward to working with Isabelle, Jane, and Steven on the Editorial Board. They each bring particular expertise to the group, which will invaluable in supporting the production and communication of Cochrane Reviews going forward."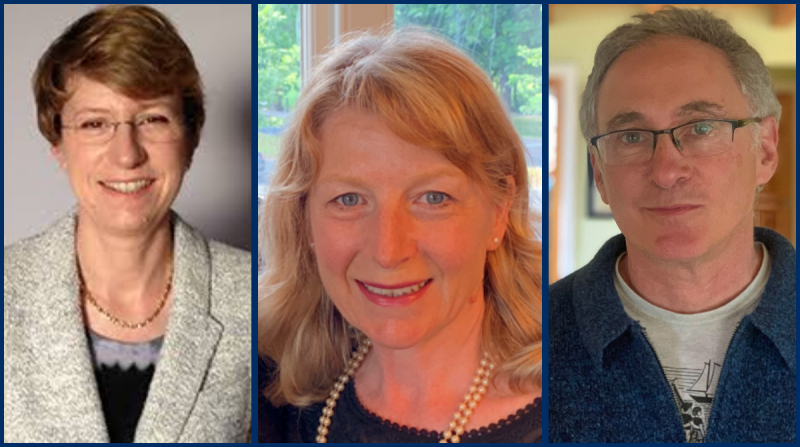 Isabelle Boutron is a professor of epidemiology at the Paris Descartes University and a researcher at the Methods Team (INSERM- Sorbonne Paris Cité Epidemiology and Statistics Research Centre). She is deputy director of the French EQUATOR (Enhancing the QUAlity and Transparency Of health Research) Centre, deputy director of Cochrane France and co-convenor of the Bias Methods group of the Cochrane Collaboration. She is also a member of the Methods Executive of Cochrane. Isabelle has worked on the internal and external validity of non-pharmacological trials, and led the extension of the CONSORT statement on reporting treatment trials for nonpharmacologic treatments.
Jane Noyes is Professor of Health and Social Services Research and Child Health at Bangor University, UK, and specialises in complex intervention development and evaluation and development and evaluation of evidence synthesis methodology. Jane has been involved with Cochrane since its inception and is lead convenor of the Qualitative and Implementation Methods Group. She was elected to the inaugural Cochrane Scientific Committee and was founding Co-Chair and now member of the Methods Executive. Jane has published many quantitative, qualitative and mixed-method reviews using diverse methods and supported Cochrane to diversify its review products to meet stakeholder needs and expectations. 
Steven Woloshin, MD, MS is a general internist, Professor of Medicine and Community & Family Medicine and Director of the Center for Medicine and the Media at the Dartmouth Institute for Health Policy and Clinical Practice, Geisel School of Medicine at Dartmouth (Lebanon, NH, USA). His research addresses the excessive fear and hope created by exaggerations and selective reporting in medical journals, advertising, and the health news. He has worked to improve the communication of medical evidence to physicians, journalists, policy makers and the public so they can make wiser decisions.
Along with Lisa Schwartz, Steven developed and ran the NIH Medicine in the Media Workshop for over a decade. He is co-author of 2 books: Know Your Chances(selected for the National Library of Medicine bookshelf) and Overdiagnosed (winner of the Prescrire Prize), his essays have appeared in the New York Times, Washington Post and Los Angeles Times and he is a founding-organizer of the international Preventing Overdiagnosis meeting sponsored by BMJ, Dartmouth, Consumers Union and Oxford and Bond University (Australia). He has frequent collaborations with the National Cancer Institute. He serves on the editorial board of JAMA Internal Medicine, is a series consultant for the British Medical Journal and a strategic advisor to the Cochrane Collaboration Sustainable Healthcare Group. With Lisa Schwartz, he won the American Medical Writer's Association John P. McGovern award for pre-eminent contribution in research and enhancing the communication of medical evidence. He is founder and director of the Lisa Schwartz Foundation for Truth in Medicine. Dr. Woloshin graduated Boston University School of Medicine, completed internal medicine training at NYU/Bellevue Hospital, and a research fellowship at the White River Junction VA Medical Center in Vermont.
June 23, 2020