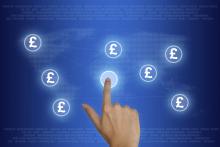 A round-up of active tender and funding opportunities that may be of interest to Cochrane contributors, authors, and groups - updated through the month.
Name of funding opportunity:  NIHR-MRC Trials Methodology Research Partnership (TMRP)
General information: Applications are open for pump-priming grants of between £2000 and £10000 specifically for methods research relevant to low and middle-income countries.
Who is the funder: NIHR MRC
Who should apply: Relevant Cochrane Groups
Closing date: Deadline by midnight (GMT) 1st March 2020.
For more information or to apply visit: https://globalresearchmethods.tghn.org/mrc-nihr-trials-methodology-research-partnership/tmrp-global-health-pump-priming-awards-2020/ For any questions, please email Dr Gill Cooper at G.D.Cooper@liverpool.ac.uk
Name of funding opportunity: Data Harmonization, Curation and Secondary Analysis of Existing Clinical Datasets
General Information: This funding opportunity aims to stimulate multi-disciplinary collaboration and secondary analyses of existing clinical research datasets, from two or more multi-site clinical research studies, for addressing scientific and / or clinically relevant hypotheses that have the potential to address knowledge gaps to inform future clinical trials and/or improve clinical care in research areas within the NINDS mission. For purposes of this RFA, "existing clinical research datasets" refers to datasets from clinical trials, natural history studies, and / or comparative effectiveness research studies but excludes "mechanistic clinical studies" and "basic experimental studies of humans". This RFA will support the curation and analyses of datasets from two or more multi-site clinical research studies to conduct additional secondary analyses; it will not support the collection of new data.
Closing date: March 17, 2020
Link: More information here.
Name of funding opportunity: AHRG (NIH)
Who should apply: Relevant Cochrane Groups
General information: AHRQ Small Research Grant Program is offering amounts of 100,000 for a max of two years. The grant mechanism supports different types of health services research projects including pilot and feasibility studies; secondary analysis of existing data; small, self-contained research projects; development of research methodology; and development of new research technology.
Closing date: Varied - March 16, July 16, Nov 16 each year until 2021
Link: https://grants.nih.gov/grants/guide/pa-files/PA-18-794.html
If you have a funding opportunity you would like to share, please send the following information to mumoquit@cochrane.org: Name of funding Opportunity, who should apply, general information, closing date, link to more information.
January 14, 2020