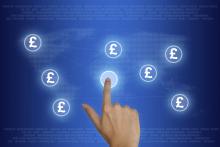 A round-up of active tender and funding opportunities that may be of interest to Cochrane contributors, authors, and groups - updated through the month.
Coronavirus Funding Monitor
General Information: A curated list of open funding calls and other support for researchers, non-profit organizations and commercial organizations, specifically for COVID-19 and coronavirus-related research. Updated daily.
Link: https://coronavirus.frontiersin.org/covid-19-research-funding-monitor
NERC: urgency grants
Link: https://nerc.ukri.org/funding/available/researchgrants/urgency/
General Information: The NERC Urgency Grant scheme exists to provide funding for unexpected and transient scientific opportunities created by unpredictable natural events. NERC welcome Urgency proposals related to the current Coronavirus outbreak. The maximum funding that may be sought for an Urgency proposal is £65,000; this limit applies to the total (100%) full economic cost of the project, of which NERC will fund 80%.
A list of COVID funding opportunities compiled by Fogarty (USA) for international researchers:  Coronavirus news, funding and resources for global health researchers
If you have a funding opportunity you would like to share, please send the following information to Lydia Parsonson (lparsonson@cochrane.org) -  Name of funding Opportunity, who should apply, country funding open to, general information, closing date, link to more information.
May 31, 2021