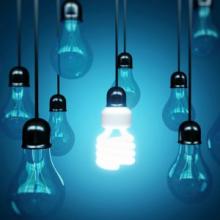 We are pleased to announce the 10 successful titles from the third Cochrane Review Support Programme (CRSP) funding round.
Airway physical examination tests for detection of difficult airway management in apparently normal patients (Anaesthesia, Critical and Emergency Care)
 
Atraumatic restorative treatment versus conventional restorative treatment for the management of dental caries (Oral Health)
 
Cognitive rehabilitation for spatial neglect following stroke (Stroke)
 
Interventions for preventing upper gastrointestinal bleeding in people admitted to intensive care units (Upper GI and Pancreatic Diseases)
 
Interventions for weight reduction to improve survival in obese women with endometrial cancer (Gynaecological, Neuro-oncology and Orphan Cancers)
 
Lifestyle intervention for improving school achievement in overweight or obese children and adolescents (Developmental, Psychosocial and Learning Problems)
 
Macrolides for bronchiectasis/Oral versus inhaled antibiotics for bronchiectasis (Airways)
 
Methods of consumer involvement in developing healthcare policy and research, clinical practice guidelines and patient information material (Consumers and Communication)
 
Non-pharmacological interventions for treating chronic prostatitis/ chronic pelvic pain syndrome (Urology)
 
Vaccines for preventing influenza in the elderly (Acute Respiratory Infections)
We received 16 applications from 12 Groups. To evaluate the applications, we convened an international assessment panel comprising seven Cochrane contributors and consumers of Cochrane Reviews, who generously shared their time and expertise:
Maya Elin O'Neil, AHRQ PCOR K12 Scholar; Neuropsychologist, VA Portland Health Care System, Assistant Professor, Oregon Health and Science University, Department of Medical Informatics and Clinical Epidemiology & Department of Psychiatry
Dr Urbà González, Unit of Dermatology, CLĺNICA GO&FER, Barcelona, Spain
Dr Richard Lehman, Hightown Surgery, Oxford, UK
Prof Ashraf F Nabhan, Department of Obstetrics and Gynaecology, Faculty of Medicine, Ain Shams University, Cairo, Egypt
Dr Sera Tort, Cochrane Editorial Unit, London, UK
Dr David Tovey, Editor in Chief, the Cochrane Library, Cochrane Editorial Unit, London, UK
Dr. Jorge Zepeda - Secretary of Health of Florianópolis, Brazil / University of Leeds, UK
The panel members assessed the applications according to the criteria outlined in the application form and gave each review an overall score out of 10. The maximum possible score for each review was 70 (10 points x 7 assessors).
The next funding round will open sometime in April 2017 and will be advertised via the usual Cochrane communication channels.
21 December 2016