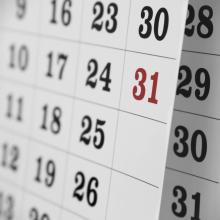 A round-up of upcoming Cochrane events and conferences
For workshops and courses, please see the Training site listing. 
To have your non-training event listed here or to let us know about a conference you are attending, please email Richard Devany at rdevany@cochrane.org 

Early Career Professionals - Upcoming activities
If you are interested in attending any Early Career Professional events, please see their most up-to-date event schedule here.
 
Date: 16 June 2021
Location: Online
Hosted by: Iberoamerican Cochrane (Held in Spanish)
Description: The third session of the Iberoamerican Cochrane Network's series of virtual meetings 2021 will take place on June 16 to discuss independent experiences of methods for evidence sythesis within the network. The virtual meeting programme replaces the traditional face-to-face meetings of the Network in 2021 and will continue with four other sessions on multiple topics including knowledge translation, training, GRADE... to be held at the same time on Wednesdays 7th July, 29th September, 27th October and 24th November.  Attendance is open and free, with no need for prior registration, and the content of each session will be made available at Cochrane Iberoamerica's website and other channels. Information on how to join the next meeting on 16th June at 16:00h (UTC+2), is available here.
Cochrane Virtual Governance Meetings
Date: 22 & 24 June 2021
Location: Online
Hosted by: Cochrane 
Description: More information to follow
4th Cochrane Africa Indaba 2021 hosted by Cochrane Nigeria
Date: 13 - 15 July 2021
Location: Abuja, Nigeria (hybrid event)
Hosted by: Cochrane Nigeria
Description: The Cochrane Africa Indaba is an International Evidence-based Health Care Conference. The theme of the conference is "Making evidence-based healthcare functional in Africa". This event aims to bring together researchers, health professionals, policy-makers, national, regional and international stakeholders, evidence-based healthcare champions and Cochrane Africa collaborators to deliberate on priorities and strategies for making healthcare decisions evidence-based at all levels of the healthcare delivery system in Africa.  Policies aimed at infectious disease outbreaks, emerging and re-emerging infectious disease control in Africa will also be discussed. Find more information here: https://africa.cochrane.org/cochrane-africa-indaba-2021
Cochrane's 2021 Methods Symposium
Date: 12 October 2021
Location: Online
Hosted by: Cochrane Methods
Description: The Symposium will be on public health reviews and complex interventions, with a variety of talks and ways to get involved across the day. More details about the talks, speakers and how to get involved will be shared in due course. More details to follow. https://methods.cochrane.org/2021-cochrane-methods-symposium

World Evidence-Based Healthcare Day
Date: 20 October 2021
Location: Online
Hosted by: GES Partners and other organizations
Description: World Evidence-Based Healthcare (EBHC) Day is held on 20 October each year. It is a global initiative that raises awareness of the need for better evidence to inform healthcare policy, practice and decision making in order to improve health outcomes globally. It is an opportunity to participate in debate about global trends and challenges, but also to celebrate the impact of individuals and organizations worldwide, recognizing the work of dedicated researchers, policymakers and health professionals in improving health outcomes. More details to follow.
May 17, 2021