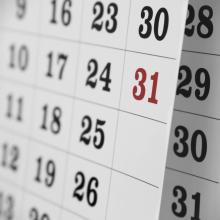 A round-up of upcoming Cochrane events and conferences
If you would like to list your event here, please contact Lydia Parsonson
 
Early Career Professionals - Upcoming activities
If you are interested in attending any Early Career Professional events, please see their most up-to-date event schedule here.
December
"Trust and integrity in pain evidence and practice" hosted by Cochrane Pain, Palliative and Supportive Group
Date: 7 December 2022
In person event at a venue in London, more details to follow in the coming months. More info here
Systematic reviews and meta-analysis of diagnostic test accuracy studies
Date: 7-9 December 2022
An online workshop targeted at people who wish to learn how to summarise evidence of studies about diagnostic tests.
The workshop is directed to people who need to make decisions about diagnostic tests and forms a coherent basis for systematically reviewing, analysing and interpreting diagnostic evidence. Click for more information and registration.
Sampling primary studies for inclusion in a Qualitative Evidence Synthesis
Date: 8 December 1 - 2pm UK time (find out your time zone).
This webinar will introduce participants to the concept of purposive sampling in qualitative evidence synthesis. Through worked examples we will explore different approaches to sampling and when QES teams can consider sampling in their reviews.To register, click here
Future of Evidence Synthesis Webinar
Date: 8 December 08:00 UK time (view in your own time zone) and 13 December 16:00 UK time (view in your own time zone)
We'd like to invite you to join us for a 2022 retrospective webinar on Thursday December 8th (and Tuesday December 13th 2022). Despite the significant changes that have impacted so many of us this year, we've achieved a lot together, including hitting some important milestones in the quest to transform Cochrane into a stronger, more sustainable organisation. We hope you will join us as we look back over 2022, celebrate our achievements and acknowledge the tremendous contribution of Cochrane's members to our past accomplishments and future success. Learn more and ask questions in this interactive webinar. More information and registration.
Cochrane Portugal Annual Meeting 2022
Date: December 15 2022 3:00pm to 6:00pm UTC (view in your timezone)
Hybrid event (in person and online). Event in English. Registration is free but it is mandatory. Register here and view the event program here
2023 Events
January
Advances in methods for overviews of reviews
Date: 19 January, 3 – 4pm UK time (find out your time zone).
This presentation briefly orients participants to some of the guidance, tools and methods recently published on overviews of reviews. To register, click here
February
If you would like to list your event here, please contact Lydia Parsonson
March
If you would like to list your event here, please contact Lydia Parsonson
April
Introduction to Cochrane Methodology
Date: 17 - 21 April 2023
The course is primarily aimed at Ph.D. students and researchers from the fields of medicine, health science or epidemiology but is open to join for everyone interested in creating or understanding systematic reviews. More information can be found here
May
If you would like to list your event here, please contact Lydia Parsonson
June
Nottingham Systematic Review Course
Date: 27-30 June
The course is aimed at enabling participants to become proficient in developing and undertaking a Cochrane-style systematic review of interventions. As this is an introductory course, no previous knowledge of systematic reviewing is required. The course utilises a combination of lectures, small group discussions, workshops, library-based interactive tutorials, with hands on practical work at computer stations using RevMan and Endnote software. Review Manager (RevMan) is the software used for preparing and maintaining Cochrane Reviews. Find out more information and book here
July
If you would like to list your event here, please contact Lydia Parsonson
August
How to make your researcher more visible using audio-visual materials and social media
Date: 11 August 2023
This session will be presented by Dr. Soumitra Datta, sign up here
International Preventing Overdiagnosis conference
Date: 14 – 16 August, Hotel Scandic, Copenhagen, Denmark
More information. Call for Abstracts and Registration COMING SOON
September
Cochrane Colloquium 2023: Forward together for trusted evidence
Date: 4-6 September 2023 Central London, UK
This will be the first time the Cochrane community has come together since 2018 and in recognition of this, it is being designed to celebrate the diverse, global and cohesive nature of the collaboration that is Cochrane. Find out more at the Colloquium website
13 October 2022