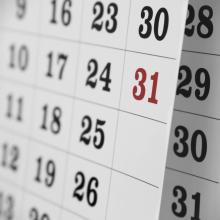 A round-up of upcoming Cochrane events and conferences
For workshops and courses, please see the Training site listing. 
To have your non-training event listed here or to let us know about a conference you are attending, please let Sabrina Khamissa know at skhamissa@cochrane.org

Official Launch of Cochrane China Network
Date: 21-22 January 2021
Location: Online
Hosted by: Cochrane China
Description: During the meeting, renowned experts, scholars and researchers from Cochrane, Cochrane US Network, and various centre/affiliates of the Cochrane China Network will be invited to share their experiences, strategies, knowledge and studies on the production, synthesis, translation, implementation and dissemination of Cochrane evidence. 
Link: https://china.cochrane.org/news/cochranechinanetworklaunch


2nd Cochrane Germany Symposium on Health Literacy
Date: 12 February 2021, 10am
Location: Online
Hosted by: Cochrane Germany
Description: The second Cochrane Germany symposium is intended to scientifically shed light on various aspects relating to health literacy: How do people search for information? How do you know how trustworthy these are? How does the information need to be presented in order to be useful? Selected experts look at the topic from three perspectives, the organizational and the implementation in practice. 
Link: https://www.cochrane.de/de/symposium-2021 


2021 Annual Cochrane Skin Meeting 
Date: 17-18 March 2021
Location: Online
Hosted By: Cochrane Skin 
Description: Cochrane skin annual meeting fostering education for and personal connections among those promoting EBD. You can register to attend for free.
Link: https://skin.cochrane.org/news/2021-annual-cochrane-skin-meeting


'Virtually Cochrane' - Navigating evidence and uncertainty
Date: 20 - 22 April 2021
Location: Online
Hosted by: Cochrane UK and Cochrane Ireland
Description: Details coming soon. Visit website link below for any updates.
Link: https://uk.cochrane.org/news/virtually-cochrane-20-22-april-2021


4th Cochrane Africa Contributors Meeting
Date: 13 - 15 July 2021
Location: Abuja
Hosted by: Cochrane Nigeria
Description: More details to follow.
December 18, 2020