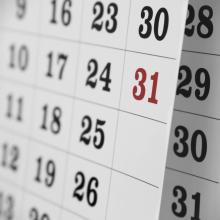 A round-up of upcoming Cochrane events and conferences
For workshops and courses, please see the Training site listing. 
To have your non-training event listed here or to let us know about a conference you are attending, please let Holly Millward know at hmillward@cochrane.org
Cochrane Mexico Symposium
Type: Symposium
Date: 30-31 August 2018
Location: Centro Asociado Cochrane Hospital Infantil de México Federico Gómez
Hosted by: Cochrane Mexico
Description: Con el objetivo de reunir a sus miembros, profesionales de la salud interesados y expertos en la evaluación de la evidencia y transferencia del conocimiento, Cochrane México, en colaboración con el Centro Cochrane Asociado del Hospital Infantil de México Federico Gómez, ofrecen el I Simposium Cochrane México. Se espera que este simposium promueva el intercambio de experiencias, la discusión de los retos y facilite generar nuevas ideas. Va dirigido a profesionales sanitarios, investigadores, clínicos y estudiantes del área de la salud.
More Information: Cochrane Mexico Symposium website
David Moher Cochrane Methods Symposium: Bias and Beyond

Type: Symposium
Date:   15 September 2018
Location: Edinburgh, Scotland
Hosted by: Cochrane Methods
Description: The Cochrane Methods Symposium provides an ideal opportunity to celebrate past co-convenor of the Cochrane Bias Methods Group, David Moher, for his contribution to methods research and to pause and reflect on the status of methods research today. We intend to recognise David's very considerable impact on research synthesis methodology while also looking forward to provide an overview of selected hot topics within methods research relevant for the broader Cochrane community. There is no charge for the workshop.
More Information: Overview of Symposium
Cochrane Colloquium Workshops
Type: Workshops
Date: 15 September 2018
Location: Edinburgh, Scotland
Hosted by: Cochrane Methods
Description: There are a number of full and half-day workshops that are not part of the four-day programme but will be of interest to participants at the Colloquium. They are intended to further the event goals, foster interaction and the development of partnerships, and have broad appeal across sectors. This year the workshops cover GRADE-CERQual approach, economics methods, qualitative evidence synthesis, network meta-analysis, prognostic studies, living systematic reviews, and much more.
More Information: full colloquium workshop listing.
Cochrane Colloquium
Type: Colloquium
Date: 16-18 September 2018
Location: Edinburgh, Scotland
Hosted by: Cochrane UK
Description: The theme of the Colloquium will be: 'Cochrane for all – better evidence for better health decisions.' This will be a Colloquium for everyone. It will welcome newcomers to Cochrane from all parts of the world and from all backgrounds. One of the key aims is to increase the involvement of patients, carers and family members (healthcare consumers) in our work. As such, the Colloquium 2018 will be a Patients Included event that is co-designed, co-produced and co-presented by healthcare consumers and where everyone's input is valued equally.   
More Information: news item on Cochrane Community: Cochrane Colloquium - Edinburgh 2018 and Cochrane Colloquium website.
Cochrane Nordic 25th Anniversary Research Symposium

Type: Symposium
Date: 12 October 2018
Location: Copenhagen, Denmark
Hosted by: The Cochrane Nordic Centre
Description: This October, it is 25 years since both the Cochrane Collaboration and the Nordic Cochrane Centre were established. To commemorate this occasion, we will host a symposium featuring a series of lectures that exemplify how our research at the Nordic Cochrane Centre has contributed to healthcare and evidence-based medicine over the last 25 years. We have invited a number of speakers who have been affiliated with our Centre throughout the years to come and talk about their research and the impact it has had on healthcare
More Information: Symposium page with full programme.
August 3, 2018