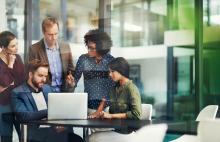 As previously announced, Cochrane has been reviewing the editorial management systems (EMS) used by our editors and authors to prepare Cochrane Reviews, and other content published in the Cochrane Library. Cochrane engaged an experienced consultancy team, Origin Editorial, to partner in this work.
Origin Editorial has helped Cochrane to document stakeholder requirements, assess the potential for Archie to meet these requirements, and identify potential external systems that could meet these requirements. This phase of work is now complete with the key decisions:
Cochrane will not continue to develop its own EMS, and the editorial management parts of Archie will be decommissioned. The other Archie functions will be reviewed separately.
Cochrane will explore a small number of commercial EMS providers in more detail, with the aim of selecting one for implementation.
Cochrane's programme of work to review, evaluate, select, and implement a new EMS started this year and will extend into 2020 and beyond. This programme will also look at the linked production systems used to deliver content from the EMS to the publisher platform for the Cochrane Library. A combined review will ensure these systems are complementary and work efficiently together.
On behalf of the Project Team and Origin Editorial, I would like to thank everyone who participated in the discussions, interviews, and survey as the stakeholder requirements were gathered. My thanks also to the members of the Project Team and Project Board who led and oversaw the work this year on the project to evaluate the potential new EMS approaches. These groups are now standing down as new projects are set up for the next stages in the programme of work.
I look forward to sharing a further update in the new year.
Chris Mavergames
Head of ITS/CIO and Programme/Project Sponsor
19 December 2019