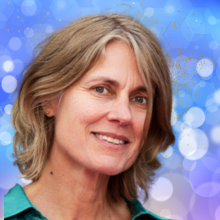 Anne Anderson was a contributor to the stream of thinking and effort that gave birth to evidence-based health care. A clinically qualified reproductive physiologist, Anne had an active interest in women's health, co-editing the first edition of Women's Problems in General Practice with Ann McPherson and contributed to Effectiveness and Satisfaction in Antenatal Care (1982), edited by Murray Enkin and Iain Chalmers. She was discussing with Marc Keirse and Iain Chalmers the possibility of co-editing a companion volume on elective birth, however her premature death from breast cancer in 1983 ended her involvement. Iain Chalmers, Murray Enkin and Marc Keirse went on to publish Effective Care in Pregnancy and Childbirth (ECPC) in 1989, dedicating the book in part to Anne. ECPC, through its systematic approach to assessing the research literature, is widely acknowledged to have led to the development of Cochrane.
The goal of the Anne Anderson Award is to recognize and stimulate individuals contributing to the enhancement of women's visibility and participation in Cochrane's leadership. In the footsteps of Anne Anderson, many outstanding women continue to contribute and inspire other women to improve health knowledge for the good of their communities. The Award recipient designates the cash award to assist another woman from a low-resource setting with her own Cochrane activities.
The 2023 Anne Anderson Award goes to Madelon van Wely.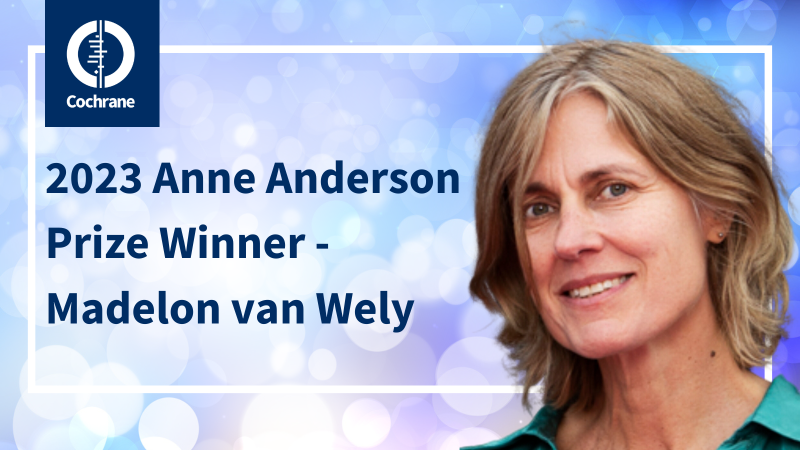 Dr van Wely has been involved in Cochrane for more than 25 years as an author, reviewer, editor and educator. She is passionate in motivating early career clinicians and researchers, especially women, to be involved in Cochrane's evidence-based research to improve women's health. She has directly mentored one female managing editor who is responsible for the production of ~25 Cochrane reviews per year across the Gynaecology & Fertility Group and the Sexually Transmitted Infections Group, and has directly mentored junior clinicians or researchers as authors in 28 Cochrane reviews (including >60% female mentees).
Dr van Wely oversees two Cochrane groups in the area of women's health (Gynaecology & Fertility Group & Cochrane Sexually Transmitted Infections Group). She promotes diversity and inclusiveness, and advocates for the enhancement of women's visibility within Cochrane. She is currently supporting 25 female internationally recognised leading experts in women's and reproductive health across >15 countries serving as Cochrane editors, comprising of >60% of the editorial board members across the two Cochrane groups.
Within Cochrane, Dr van Wely has been working as the co-ordinating editor of the Cochrane Gynecology and Fertility Group Satellite in Amsterdam since 2018 and also the co-ordinating editor of the Cochrane Sexually Transmitted Infections Group since 2023.  Outside Cochrane, she has been working as a principle investigator at Amsterdam UMC (formally AMC Amsterdam) and has supervised 33 PhD and masters students (31 females) and 28 undergraduate students (26 females) in women's and reproductive health research. She has been working as a senior methodologist at Women's Clinic in Amsterdam and the Dutch Society for Obstetrics and Gynaecology Consortium since 2005, and has been holding senior editorial roles leading multiple top journals in the area of women's health since 2012 (Human Reproduction Update, Human reproduction and Fertility & Sterility).
At the beginning of the Covid pandemic, Dr van Wely initiated a database on maternal and neonatal outcomes in CoVID-19 infected women, resulting in high daily usage. This database was subsequently incorporated in a living systematic review resulting from the close international collaboration between multiple Cochrane units (Cochrane Gynaecology and Fertility Netherlands Satellite and Cochrane Madrid) and WHO Collaborating Centre for Global Women's Health (Allotey et al BMJ). Dr van Wely is leading a program to translate and disseminate evidence from reviews published by the Gynaecology & Fertility Group and Cochrane Sexually Transmitted Infections Group as user-friendly summaries and infographics for consumers. Dr van Wely was also involved in the development of the core outcome set and research priorities for future infertility research, as well as the screening methods to detect data integrity and fraud to promote better trusted evidence in Cochrane.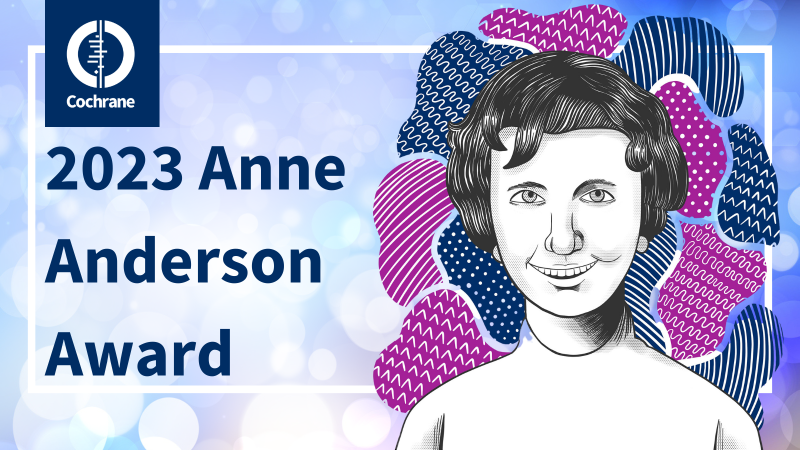 The 2023 Cochrane Colloquium featured the presentation of the award by past winner Tiffany Duque. We asked Madelon afterwards about her thoughts on the significance of this prestigious recognition.
Madelon said, "I am truly honoured to have received the Anne Anderson Award! This recognition motivates me to continue my work at Cochrane and focus even more on providing opportunities for female researchers. Thank you for this wonderful recognition."
12 September 2023