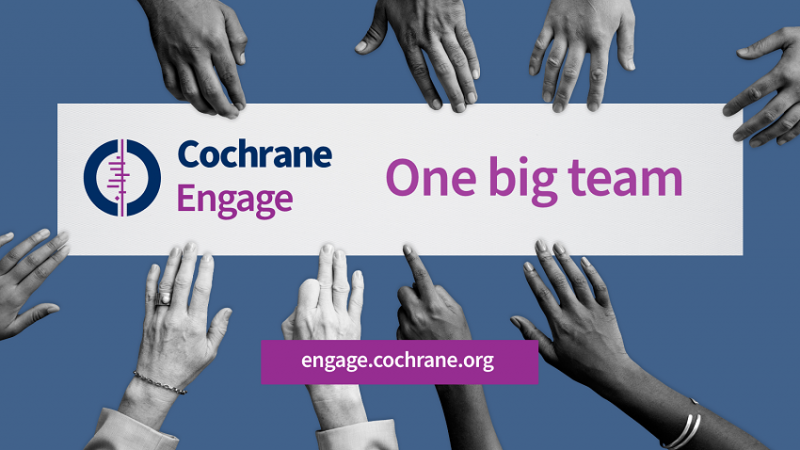 Cochrane Engage is an online platform that connects people who need help with their health evidence projects with people who have the time and expertise to help.
Visit Cochrane Engage to volunteer or post a task. 
People are our greatest asset. The best way for us to improve the quality of Cochrane Reviews is to bring people together. 
Here's how it works...