Project Transform aims to significantly improve the long-term value and sustainability of Cochrane by piloting, refining, and scaling up innovations in content production in collaboration with other Cochrane projects.
What Transform tools and services are available now?
Download our infographic and see how Project Transform is making review production quicker and easier.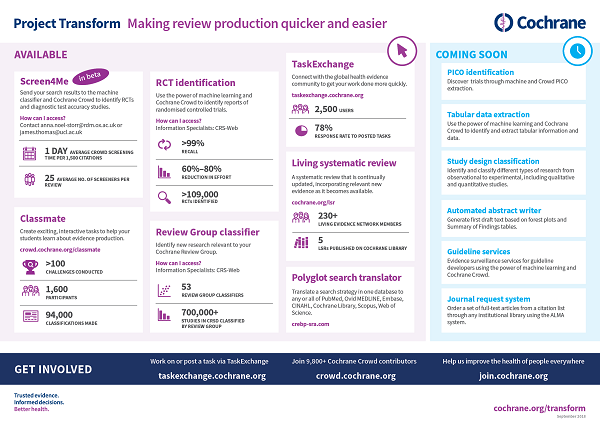 View our video
In just over two minutes, you'll find out what Project Transform is about and how it can help you.
Project Transform is funded through a Cochrane Game Changer initiative (2015-2017) and a National Health and Medical Research Council of Australia Partnership Project grant (2016-2018 /

APP1114605).