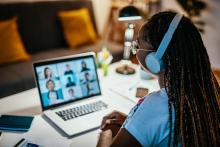 The Join the Conversation webinars on September 9, hosted by the Co-Chairs of Cochrane's Governing Board, Tracey Howe and Catherine Marshall, included a presentation from Cochrane's Interim Chief Executive Officer Judith Brodie about our Strategy for Change, which lays out the strategic direction Cochrane is taking going forward. Cochrane's Editor in Chief, Karla Soares-Weiser, then presented a reimagining of Cochrane's model for synthesizing evidence, to respond to the immediate and future challenges facing the organization. Recordings of these presentations are available here.
To engage the whole Cochrane Community – Fields, Geographic Groups, Review Groups, Consumers and Methods Groups – in the process of defining the future of evidence synthesis in Cochrane, we are holding a series of workshops. These workshops will cover a variety of topics and provide participants with an opportunity to learn about, comment on, and share ideas about this vital part of Cochrane's future. The sessions are scheduled across time zones, to enable participation from our members around the world, and the main presentations from each workshop will also be recorded. We encourage all Cochrane Community members to join us. Full descriptions of each workshop are available here.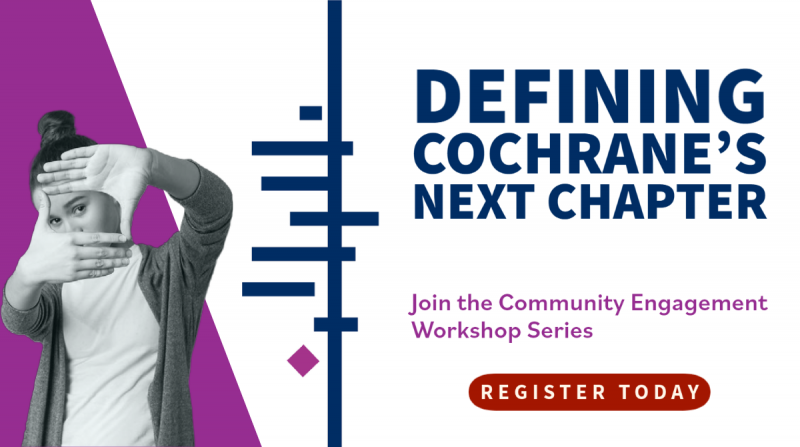 The workshops are not the only way to get involved and provide feedback. From Tuesday, 28 September, an interactive, online version of the model will be available, and you will be able to share your feedback on key elements of the model via a website. We look forward to hearing your input and writing the next chapter in the Cochrane story together. 
September 14, 2021