Jordi Pardo Pardo - Interim Chair of the Governing Board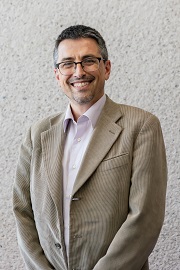 Senior Advidsor, Cochrane Equity Thematic Group. Jordi trained as a journalist, but early in his career, he started working in systematic reviews with the Iberoamerican Cochrane Centre in Barcelona in 1997. He was the administrator of the Iberoamerican Cochrane Centre for many years, contributing on the development of the Iberoamerican Network and the translation of Cochrane content into Spanish.
He moved to Ottawa, Canada in 2009, where he worked as one of the Managing Editors of the Cochrane Musculoskeletal Group. He is currently working with the Equity Thematic Group, providing methodologic support to guideline development with focus on equity. Jordi is also the liaison person with the Canadian Rheumatology Association for the production of guidelines, as well as co-chair of the Equity Oversight Committee of the Canadian Post-Covid Condition guidelines. Jordi is currently an elected member of the Cochrane's Governing Board. Jordi, his wife and four kids live in Chelsea, Quebec, 10 km north of Ottawa. In his free time, Jordi loves to watch and play football, European style.
Karen Kelly (Treasurer)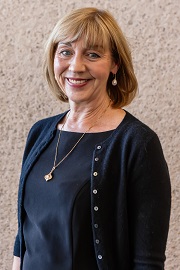 Karen is an accountant and member of the Chartered Institute of Public Finance and Accountancy (CIPFA).  She served on the Institute Council and as Scottish Chair.
Her full time career was spent in various roles in local government finance,  culminating in her most significant role as Head of Financial Services at the City of Edinburgh Council where she worked closely with Political and Executive Leaders to deliver the Council's financial strategy.  As well as being responsible for the Council's £1bn budget she was also treasurer to the Royal Edinburgh Military Tattoo and the Forth Road Bridge.  She later moved to the role of Head of Corporate Programmes, responsible for overseeing a diverse range of capital and change projects.
Karen left full time employment in 2015 to move into freelance consultancy specialising in financial management and organisational governance, whilst developing a portfolio of non executive roles.  She is currently a Non Executive Director at NHS Golden Jubilee University National Hospital where she chairs the Audit & Risk Committee.  She has previously served on the Board of City of Glasgow College where she chaired the Finance and Physical Resources Committee and has also supported other charities in non-executive roles. 
 
Yuan Chi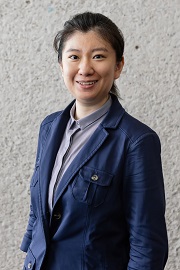 Yuan Chi joined Cochrane Canada and MacGRADE Centre at McMaster University in 2023, leading a methodological project on WHO guidelines, while pursuing her Global MBA and MPH. She is the Chief Executive of not-for-profit 'Yealth Technology' in China, dedicated to connecting resources and talents between non-English and English-speaking worlds for a more equitable health ecosystem.
Yuan was a licensed physician in China. Before being elected as a 30-year-old Governing Board member in 2021, she had volunteered with the Cochrane community for two years, where she evolved from a novice with no background or experience to a recognizable contributor in over 50 Cochrane reviews, led by teams across 5 continents (UK, Germany, Sweden, Australia, South Africa, Lebanon, US...), resulting in 30 recommendations. These enabled her to become a Cochrane Information Specialist, join the Executive Team of COVID-19 RecMap and be the only Chinese Co-Investigator of its CIHR grant, bringing diverse LMIC evidence and perspectives to the projects.
Yuan initiated volunteer/internship/fellowship projects, enabling early-careers in resource-limited environments to access high-quality training and research. She is passionate about fostering collaboration among individuals, educational institutions, and stakeholders to promote shared research and lifelong learning, benefiting the society in achieving UN's Sustainable Development Goals.
 
Juan Franco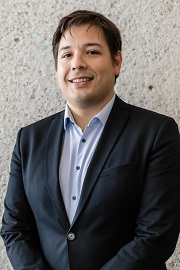 Juan Franco, MD MSc PhD is a family physician and researcher with expertise in evidence-informed healthcare with a focus on evidence synthesis and shared-decision making. He is the Editor-in-Chief of BMJ Evidence-Based Medicine and Clinical Editor for the BMJ. He works as a Senior Clinical Scientist for the Cochrane Metabolic and Endocrine Disorders, based at the Heinrich Heine University Düsseldorf, Germany, where he leads evidence synthesis projects related to the field of obesity and diabetes while also collaborating with the Urology Group, of which he is a contact editor. Previously (2017-2022), he was the Director of the Cochrane Associate Center at the Instituto Universitario Hospital Italiano de Buenos Aires and a member of Cochrane's Geographic Group Executive. Juan joined the Governing Board as an elective member in 2020, and he is part of the Finance, Audit & Risk Committee and the Diversity and Inclusion Programme. Juan enjoys the collaborative nature of Cochrane and has experience building capacity for evidence synthesis, previously through the Cochrane International Mobility Programme and recently through the Cochrane US Mentorship Program.
Sally Green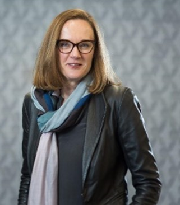 Professor Sally Green is Co-Director of Cochrane Australia and Deputy Head (Research) of the School of Public Health and Preventive Medicine at Monash University. She holds a PhD in Epidemiology and Preventive Medicine from Monash. Professor Green's research aims to improve health outcomes and strengthen health services through developing and implementing high quality, timely research syntheses and guidelines. Her work is focussed on implementation of research into clinical practice and health policy. Professor Green is a member of Australia's National Health and Medical Research Council (NHMRC) Synthesis and Translation of Research Evidence (SToRE) Advisory Group and Cochrane's international Governing Board.
Tamara Kredo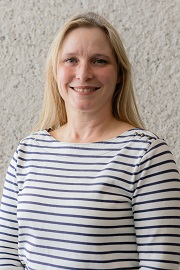 Tamara Kredo has worked in the field of evidence-based healthcare practice and training, rational therapeutics, and clinical practice guidelines for most of her career. Her research involves conducting stakeholder-engaged and priority-driven systematic reviews and explores the methods, quality and content of clinical practice guidelines in southern Africa.
She is a medical doctor and specialist in clinical pharmacology and holds the position of Deputy Director and Chief Specialist Scientist at Cochrane South Africa at the South African Medical Research Council. She is an Associate Professor Extraordinary at Stellenbosch University in both the Departments of Medicine (clinical pharmacology) and of Global Health (epidemiology and biostatistics), and an Honorary Associate Professor at the University of Cape Town's, School of Public Health and Family Medicine.
She also holds several global leadership roles including founding and co-directing Cochrane Africa, the South African GRADE Network. She was Chair of the Organising Committee for the inaugural Global Evidence Summit in 2017 and has chaired several Cochrane Africa regional conferences. She has served on various strategic and advisory committees including to the World Health Organization HIV and TB guidelines as methodologist and contributing to the South African National Essential Medicines List Committee, and the Vaccines Ministerial Advisory Committee for Covid-19 as decision-maker, reviewer, trainer and methodologist. In 2020 she was elected as a Board member to Cochrane's Governing Board and participates in several Board sub-committees, namely the Nominating Committee and Governance Committee.
Gillian Leng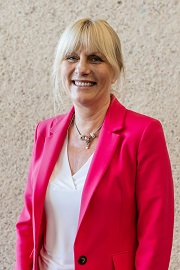 Gillian is a clinician by background, with a passion for using evidence to improve care.  She joined NICE, the National Institute for Health and Care Excellence, in 2001 and became its second CEO on 1 April 2020. In this role she led the development of a new 5 year strategy and set out updated methods and processes to put NICE at the forefront of evaluating new technologies and to deliver dynamic living guidelines for frontline staff.
Her career has covered a breadth of sectors including wider public health, healthcare, education and social care. It has entailed close working with the life science industries, patient organisations, professional societies, academia, plus local and national government across the United Kingdom. She has chaired national and international boards and committees, bringing comprehensive media experience across a range of complex topics.
She is now the Dean and President-elect at the Royal Society of Medicine and is on the Board of Radar Healthcare. She is also a member of the BMJ's Future NHS Commission and the Innovation Commission into dementia.
 

Wendy Levinson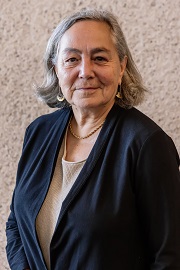 Dr. Wendy Levinson is a Professor of Medicine and Past Chair of the Department of Medicine at the University of Toronto. She is an expert in the field of physician-patient communication, studying topics including the disclosure of medical errors to patients and informed decision making. She is the Chair of Choosing Wisely Canada, a campaign to help physicians and patients engage in conversations about unnecessary tests, treatments, and procedures.  She also coordinates Choosing Wisely International, a collaborative of the Choosing Wisely campaigns in over 30 countries worldwide. She has provided leadership to multiple medical organizations in the US and Canada.  In 2014, Dr. Levinson was appointed an Officer of the Order of Canada for her work.
 
 
 
 

Emma Persad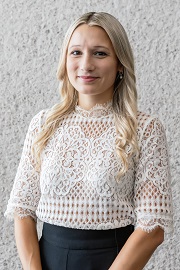 Emma (MD, PhD[c]) has been conducting research within evidence-based medicine and epidemiology for most of her career. She is passionate about maternal, neonatal, and child health and is currently completing a PhD at Karolinska Institutet in Stockholm, Sweden with a focus on neonatal physiology and epidemiology, giving her experience within the implementation of evidence-based healthcare into clinical practice. She started working for Cochrane Austria in 2017 and has since been engaged as a lead and co-author on many Cochrane and externally-commissioned systematic reviews across various themes. She was named one of Cochrane's Top 30 under 30 and was elected to the board in November 2021.
Emma is based in Sweden; however she originally hails from Canada and has lived, worked, and studied in France, Switzerland, Austria, Denmark, Finland, Luxembourg, the United Kingdom, and Rwanda. As such, she strongly supports international collaboration within the Cochrane community and believes it should be harnessed for the development of Cochrane's global strategy going forward.
Vanessa Piechotta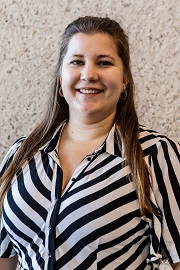 Vanessa (PhD, MSc) is a researcher at the Immunisation Unit of the Robert Koch Institute with a background in health sciences. She got involved with Cochrane in 2018 as researcher and Managing Editor for Cochrane Haematology. Meanwhile, she has 5 years of professional experience in the field of evidence-based medicine, covering profound method expertise in living systematic reviews and network meta-analysis in the fields of public health, immunology, and oncology. Her profile is further accomplished through research on methods research for living systematic review. Close work with international expert committees, guideline panels and the standing vaccination committee in Germany (STIKO) complement her expertise in evidence-based guidelines and living recommendations. She joined the governing board as elected member in November 2021.