Tracey Howe - Co-Chair of The Board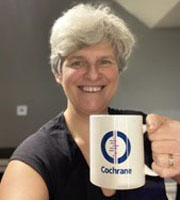 Tracey is the Co-Chair of the Governing Board (Trustee) of the Cochrane where Tracey playing a leading role on governance and strategy development. Tracey is also a Founding Director of Cochrane Campbell Global Ageing Partnership working closely with WHO's Department of Ageing and Life Course. Cochrane Campbell Global Ageing Partnership is a global hub for exchanging knowledge, evidence and ideas about Global Ageing. A Chartered Physiotherapist previously holding Honorary Chair in the School of Biological Sciences at The University of Manchester and a Visiting Chair Hong Kong Polytechnic University. Tracey has held an extensive range of senior roles in universities including; Deputy Chair and Director of External Relations and Partnerships of Glasgow City of Science and Innovation, an innovative partnership organization with ~90 partner organizations across the West of Scotland. Founding Director of an award winning innovative Research Consortium for the West of Scotland (Scottish Research pool of 5 Universities - including Universities of Glasgow, Stirling, Strathclyde, West of Scotland and Glasgow Caledonian - and National Health Service Scotland); Research Dean, Faculty of Health & Social Care; Founding Director Postgraduate Institute for Health and Social Care; Founding Director, Rehabilitation Sciences Research Centres; Director Centre for Health & Medical Research. Most recently Tracey was Director Taught Degree Awarding Powers at City of Glasgow College. This involved carrying out external benchmarking, internal evidence review and strategy development relating to the College's current position in reference to obtaining degree awarding powers. Tracey was awarded a Winston Churchill Fellowship 2016 to explore large scale health communication projects in NYC. Tracey also won the TEDxGlasgow Award 2017 for a humanitarian project.
Catherine Marshall - Co Chair of The Board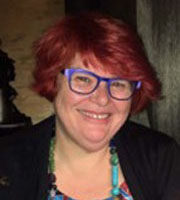 Catherine has been the Co-Chair of the Cochrane Governing Board since September 2019. Catherine was one of the first two appointed members of the Cochrane Governing Board in 2016. Catherine currently chairs the Remuneration and Membership Committees and serves on the Nominating Committee and the Evidence Synthesis Oversight Committee. Catherine has also been a member of the Board's Governance Committee, and Finance Audit and Investment Committee, and served as Treasurer in 2018-2019. She was also Co-Chair of the Partnership Advisory Group with the Guidelines International Network (G-I-N).
Outside Cochrane, Catherine is an Independent Guideline Adviser and Health Sector consultant based in New Zealand with a background in health policy development, quality improvement and guideline development. Catherine is a founder of the Guidelines International Network and was previously Vice Chair of its board of trustees and is an Honorary Patron of G-I-N. Catherine was the inaugural Chief Executive of the New Zealand Guidelines Group from 2000-2006, where one of her key responsibilities was the development and implementation of evidence-based guidelines and advice – which often relied on evidence from the Cochrane Library.
Catherine is also a prominent health consumer advocate, working on the development of health consumer legislation in New Zealand and as a former member of the NZ Stronger Consumer Voices Alliance. She has been a Deputy Chair of a rural community run primary health care nursing service, Co-Chair of the Wellington Free Ambulance Consumer group and has served on the NZ Non-Government Organisation Council. In 2018, she helped organize and participate in the consumer programmes for the Cochrane Colloquium in Edinburgh.
Karen Kelly (Treasurer)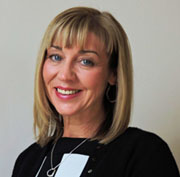 Karen is an accountant and fellow of the Chartered Institute of Public Finance and Accountancy (CIPFA). She is a proud and active member of CIPFA having previously served on the Institute Council for a number of years and as Scottish Chair in 2008-09.
Her full-time career was spent in various roles in local government finance, and in 2006 she moved to her most significant role as Head of Financial Services at the City of Edinburgh Council where she worked closely with elected Councillors and the Executive Team to deliver the Council's financial strategy. As well as being responsible for the Council's £1bn budget she was also treasurer to the Royal Edinburgh Military Tattoo and the Forth Road Bridge. In 2012 she moved to the role of Head of Corporate Programmes and was responsible for overseeing a diverse range of major capital and change projects.
Karen chose to leave full time employment in 2015 to move into freelance consultancy specialising in financial management and organisational governance, whilst developing a portfolio of non-executive roles. She is currently a Non-Executive Director at NHS Golden Jubilee University National Hospital in Scotland where she chairs the Audit & Risk Committee. She has previously served on the Board of the City of Glasgow College where she chaired the Finance and Physical Resources Committee and has also supported other charities in non-executive roles.
Yuan Chi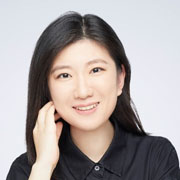 Yuan Chi is the Founder and CEO of Yealth Technology, a not-for-profit company dedicated to bridging resources and talents on evidence synthesis between Chinese and English-speaking world for equitable healthcare research and education, which initiated with her appreciation of her story with Cochrane.
Before being elected as an under 30-year-old Chinese Governing Board member at Cochrane in 2021, Yuan has been a Cochrane community volunteer for over two years, where she grew up from a nobody with no background and experience, to a recognisable contributor of more than 50 Cochrane reviews led by teams based cross the 5 continents (UK, Canada, Germany, Sweden, Australia, South Africa, Lebanon, US, etc.), resulting in 11 authorships and 28 recommendations. These enabled her to join Cochrane Campbell Global Ageing Partnership as Executive member and Information Specialist, and to be invited to join the Executive Team of COVID19 Recommendation Map where she was later privileged to be the only Chinese Co-Investigator of its $0.9 million CIHR grant.
Through these collaborative projects, Yuan provided various volunteer opportunities to enable young professionals in resource-limited environments access to international high-quality training and research projects. She is passionate about further exploring possibilities for individuals, educational institutions, and relevant stakeholders to work together to promote shared research and lifelong learning opportunities that benefit both individual and society to achieve UN's Sustainable Development Goals.
Yuan lives in Shanghai, China. Although she left hospital after eight-year study on clinical medicine to avoid night shifts, now she has to enjoy being 24 hours available to work with her global collaborators cross all time zones.
Juan Franco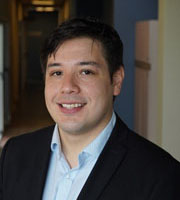 Juan Franco, MD MSc is a family physician and researcher with expertise in evidence-informed healthcare, evidence synthesis, knowledge translation and patient-centred care. He is the Editor-in-Chief of BMJ Evidence-Based Medicine and Clinical Editor for the BMJ. He is the Managing Editor of the Cochrane Metabolic and Endocrine Disorders, based at the Heinrich Heine University Düsseldorf, Germany. He is also the contact editor for the Cochrane Urology Group and a member of Cochrane's Governing Board.

 
Sally Green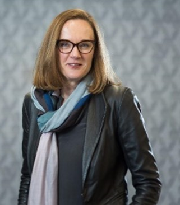 Professor Sally Green is Co-Director of Cochrane Australia and Deputy Head (Research) of the School of Public Health and Preventive Medicine at Monash University. She holds a PhD in Epidemiology and Preventive Medicine from Monash. Professor Green's research aims to improve health outcomes and strengthen health services through developing and implementing high quality, timely research syntheses and guidelines. Her work is focussed on implementation of research into clinical practice and health policy. Professor Green is a member of Australia's National Health and Medical Research Council (NHMRC) Synthesis and Translation of Research Evidence (SToRE) Advisory Group and Cochrane's international Governing Board.
Tamara Kredo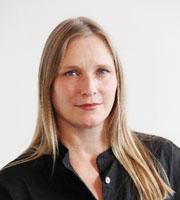 Tamara Kredo has worked in the field of evidence-based healthcare practice and training, rational therapeutics, and clinical practice guidelines for most of her career. Her research involves conducting stakeholder-engaged and priority-driven systematic reviews and explores the methods, quality and content of clinical practice guidelines in southern Africa.
She is a medical doctor and specialist in clinical pharmacology and holds the position of Deputy Director and Chief Specialist Scientist at Cochrane South Africa at the South African Medical Research Council. She is an Associate Professor Extraordinary at Stellenbosch University in both the Departments of Medicine (clinical pharmacology) and of Global Health (epidemiology and biostatistics), and an Honorary Associate Professor at the University of Cape Town's, School of Public Health and Family Medicine.
She also holds several global leadership roles including founding and co-directing Cochrane Africa, the South African GRADE Network. She was Chair of the Organising Committee for the inaugural Global Evidence Summit in 2017 and has chaired several Cochrane Africa regional conferences. She has served on various strategic and advisory committees including to the World Health Organization HIV and TB guidelines as methodologist and contributing to the South African National Essential Medicines List Committee, and the Vaccines Ministerial Advisory Committee for Covid-19 as decision-maker, reviewer, trainer and methodologist. In 2020 she was elected as a Board member to Cochrane's Governing Board and participates in several Board sub-committees, namely the Nominating Committee and Governance Committee.
Gillian Leng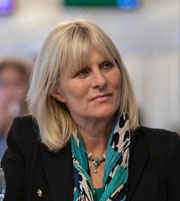 Gillian Leng, CBE, MBChB, MD, is a professor of public health with a wealth of experience in healthcare and guideline development.  She was on the Board of the National Institute for Health and Care Excellence (NICE) for over 20 years (2001-2021) most recently as its Chief Executive.  As NICE's Chief Executive, Gillian was responsible for delivering a new 5-year strategy to put NICE at the forefront of evidence-based evaluation of new technologies.  This was underpinned by a vision for creating dynamic living guidelines for frontline healthcare staff.  Prior to this, Gillian was instrumental in establishing the original clinical guideline programme at NICE, followed by setting up an implementation work programme to ensure the recommendations changed practice. She was involved with the Cochrane Collaboration from its inception and for many years as a reviewer and an editor.
With a passion for using evidence to improve healthcare, Gillian is a member of the Global Evidence Commission.  She is a visiting professor at King's College London, an affiliate professor at the University of Singapore.  Gillian read medicine at the University of Leeds, and is a fellow of the Royal Colleges of Physicians in London and Edinburgh.  She was awarded an honorary degree of Doctor of Science by the University of Leeds in 2022, and a CBE in 2012 for services to healthcare.
 

Wendy Levinson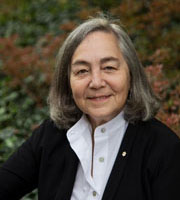 Dr. Wendy Levinson is a Professor of Medicine and Past Chair of the Department of Medicine at the University of Toronto. She is an expert in the field of physician-patient communication, studying topics including the disclosure of medical errors to patients and informed decision making. She is the Chair of Choosing Wisely Canada, a campaign to help physicians and patients engage in conversations about unnecessary tests, treatments, and procedures.  She also coordinates Choosing Wisely International, a collaborative of the Choosing Wisely campaigns in over 30 countries worldwide. In 2014, Dr. Levinson was appointed an Officer of the Order of Canada for her work.
 
Jordi Pardo Pardo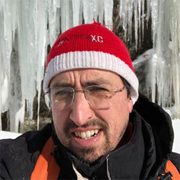 Co-Managing Editor, Cochrane Musculoskeletal Group, Jordi trained as a journalist, but early in his career, he started working in systematic reviews with the Iberoamerican Cochrane Centre in Barcelona in 1997. He was the administrator of the Iberoamerican Cochrane Centre for many years, contributing on the development of the Iberoamerican Network and the translation of Cochrane content into Spanish.
He moved to Ottawa, Canada in 2009, where he works as one of the Managing Editors of the Cochrane Musculoskeletal Group, as well as supporting the activities of the Equity Methods Group. Jordi is also the liaison person between Cochrane Musculoskeletal and the Canadian Rheumatology Association for the production of guidelines. Jordi is currently an elected member of the Cochrane's Governing Board.
Jordi, his wife and four kids live in Chelsea, Quebec, 10 km north of Ottawa.In his free time, Jordi loves to watch and play football, European style.
 

Emma Persad
Emma is a recent medical school graduate and has been a Governing Board member since November 2021. She has been working for Cochrane Austria since 2017 and has been a lead and co-author on many reviews across various themes ever since. She has also been named one of Cochrane's Top 30 under 30.
Emma is based in Sweden; however she originally hails from Canada and has lived, worked, and studied in France, Switzerland, Austria, Denmark, Finland, Luxembourg, the United Kingdom, and Rwanda.
 
Vanessa Piechotta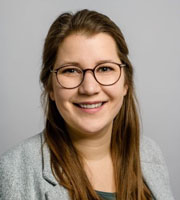 Vanessa (PhD, MSc) is a researcher at the Immunisation Unit of the Robert Koch Institute with a background in health sciences. She got involved with Cochrane in 2018 as researcher and Managing Editor for Cochrane Haematology. Meanwhile, she has 4 years of professional experience in the field of evidence-based medicine, covering profound method expertise in living systematic reviews and network meta-analysis in the fields of public health, immunology, and oncology. Her profile is further accomplished through research on methods research for living systematic review. Close work with international expert committees, guideline panels and the standing vaccination committee in Germany (STIKO) complement her expertise in evidence-based guidelines and living recommendations. She joined the governing board as elected member in November 2021.